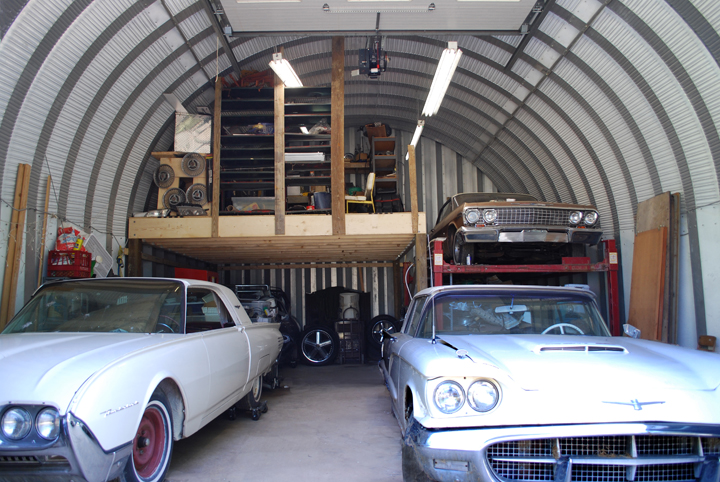 Curvco Steel Buildings can custom design a Workshop building that is cost effective and maximizes your storage space. Dealing with an American based company, like Curvco, we offer a 40-year warranty on rust and corrosion ensuring the long-lasting life of your workshop garage building.

We proudly service such cities as Clevalnd, Cinncinatti, Columbus and surrounding areas! With such proximity to the manufacturing site, we offer citizens of Ohio the option to pick up the building directly at the factory saving you significant money on shipping costs.

Below are some select models and sizes that are most popular among our workshop buildings in Ohio.
Workshop Buildings in Ohio For Sale
How much does a Shipping Container Roof Cost?
Workshop Building Kits in Ohio perfect for mechanic shops, woodworking shops, automotive repairs and much more. Protecting your valuables using an enclosed garage by Curvco can give you the security your tools and equipment deserve.
With no interior trusses, beams or posts, 100% of the interior space can be utilized. With our heavy-duty gauge steel, our 
Quonset Workshop Building
 maintains its reputation for strength and durability.
Our workshop building kits can be expanded once the building has been erected rather quickly by simply ordering additional arches and adding them to the last panel erected allowing expansion as an option.
Workshop Building Prices in Ohio
A major benefit of purchasing a workshop building from Curvco is the proximity to Ohio. We offer customer pick-up to help save the customer additional money on delivery. Every workshop building price includes foundation and erection manuals along with computer aided designs which help assist in the erection of the building.
We provide superior quality steel building kits to residential consumers, corporations, or private entities. Metal workshops in Ohio cost anywhere between $8.00-$12.00 per square foot. The fluctuation in price is due to the building code requirements of the specific city. 
Give us a call today for an immediate workshop buildiing price and our building specialists can custom design a workshop that can fit your budget.