Steel Arch Building Models
Curvco Steel Buildings has the ability to handle a variety of building projects from small backyard garages to large warehouses or industrial facilities. Our experienced team of professionals is dedicated to fitting the right building model for each unique project.
Each arch metal building type features the open clearspan design and is available in various widths and unlimited lengths. All building models can be customized to satisfy each individual need including existing slab/site conditions, specific inside height and width requirements, and special applications.
Every building is manufactured using only American made Galvalume™ steel with American labor and comes complete with easy to follow DIY erection manuals and drawings. Our buildings are not just 100% American steel, span up to 140 wide but can meet virtually any application and remain maintenance free.
Our P-model building is a modified Quonset Arch Building that incorporates straight wall characteristics. This model has straight sidewalls that go into a pitch at the top of the structure. The P-series starts at 16' wide and can span up to 30' wide making this building perfect for RV storage, metal garages and much more! The lengths we can provide with this model are unlimited.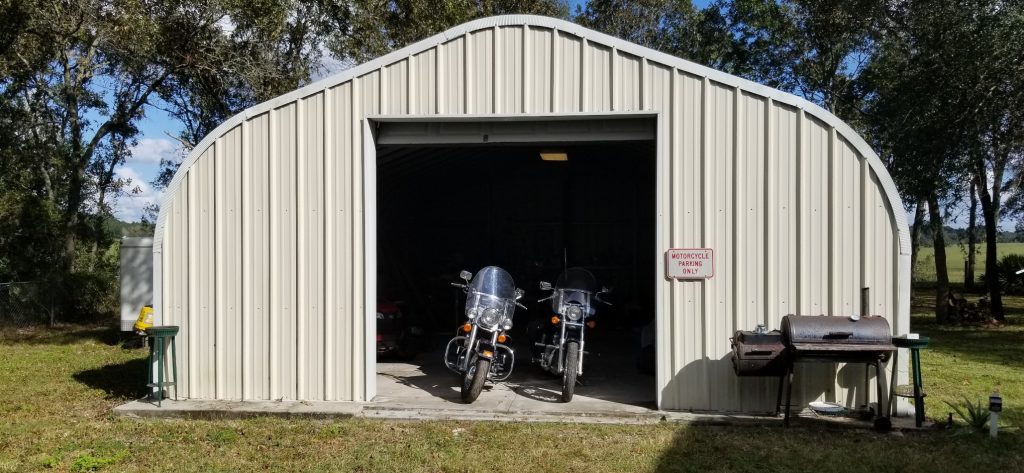 The G-model makes for a perfect backyard garage building with the ability to house ATV's, Golfcarts, classic cars and more! With its unique 4/12 roof pitch with a gambrel style wall design, this model is strong against hurricane winds and heavy snow loads. Starting at 20' and spanning to 40' wide, this structure has the ability to be multifunctional while maintaining its heavy-duty nature at an affordable price point.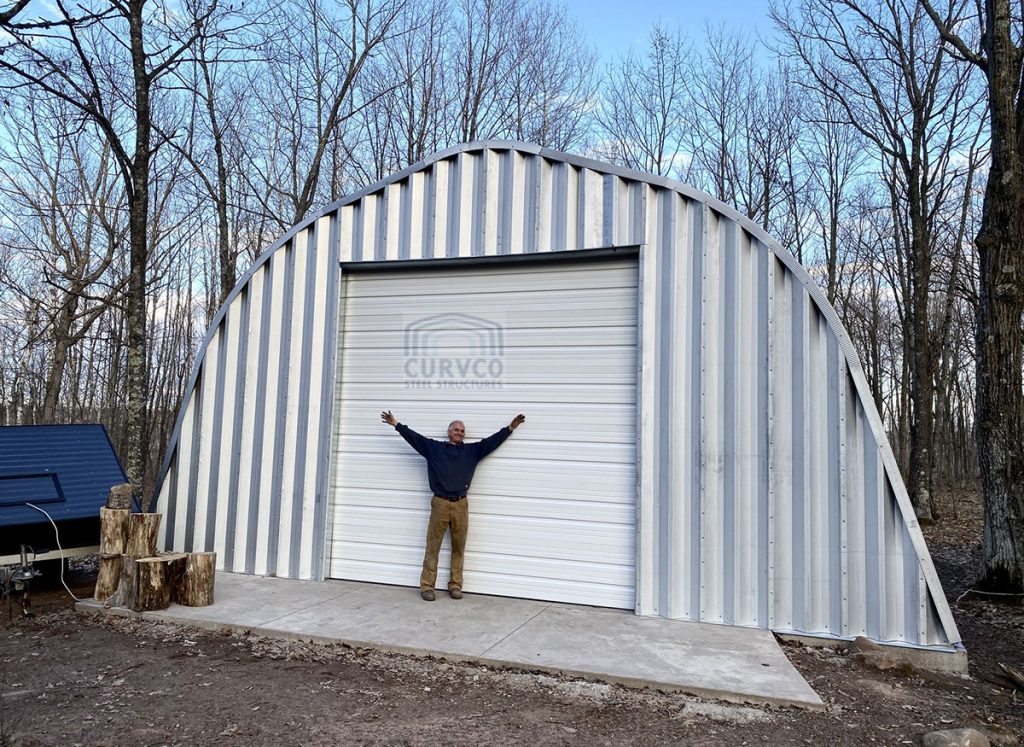 A perfect combination of the half round building and straight sidewall clearance, this model is extremely popular among do-it-yourselfers who build workshops, high clearance RV storage buildings, paint booths and industrial heavy-duty structures. Spanning from 10' to 60' wide, the S-model is versatile and can be built with heavy gauge steel in areas that need it most.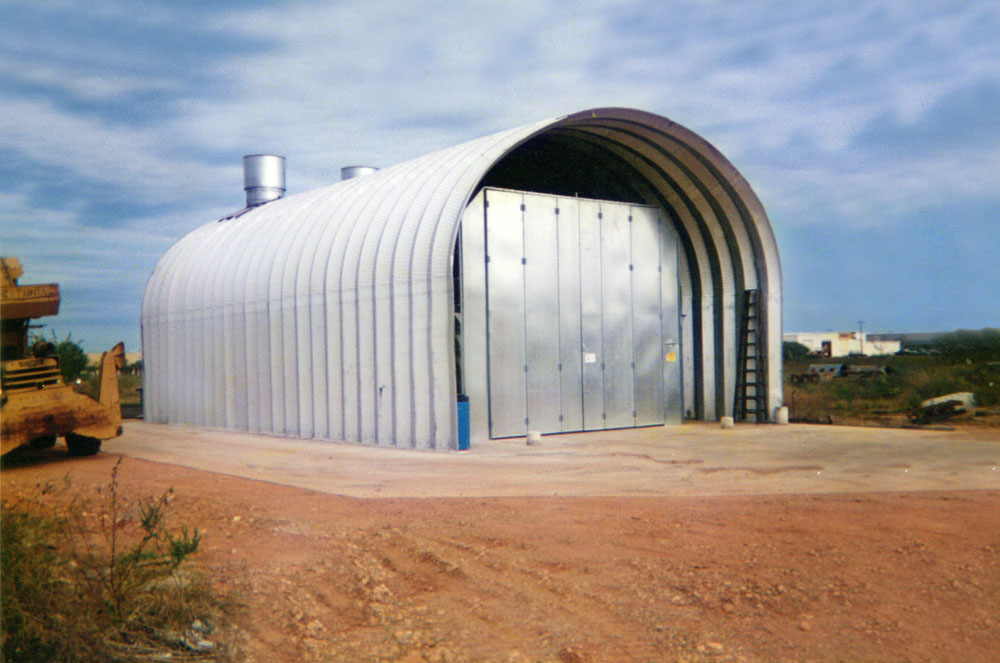 Our most popular and cost-effective model, the Q-Model Quonset Hut remains one of the strongest and multifunctional building on the market. Spanning 20' to 80' wide (Depending on county wind/snow load requirements), This model is hugely popular among the farming communities nationwide. Farmers enjoy the widespan design of this building which allows them to purchase and install double slider doors that give them the clearance they need to get their farm equipment in and out safely. They can be installed quite easily using a one size nut and bolt and a few men.
The Q-model can also be attached to concrete walls, eco blocks and even shipping containers spanning 10', 20' and 40' long. Using shipping containers and the arch building design proves to be an affordable way of installing a building on your property which requires little site prep work. Most popular container roof kit uses include, job-site storage, heavy machinery storage, commodity storage and more!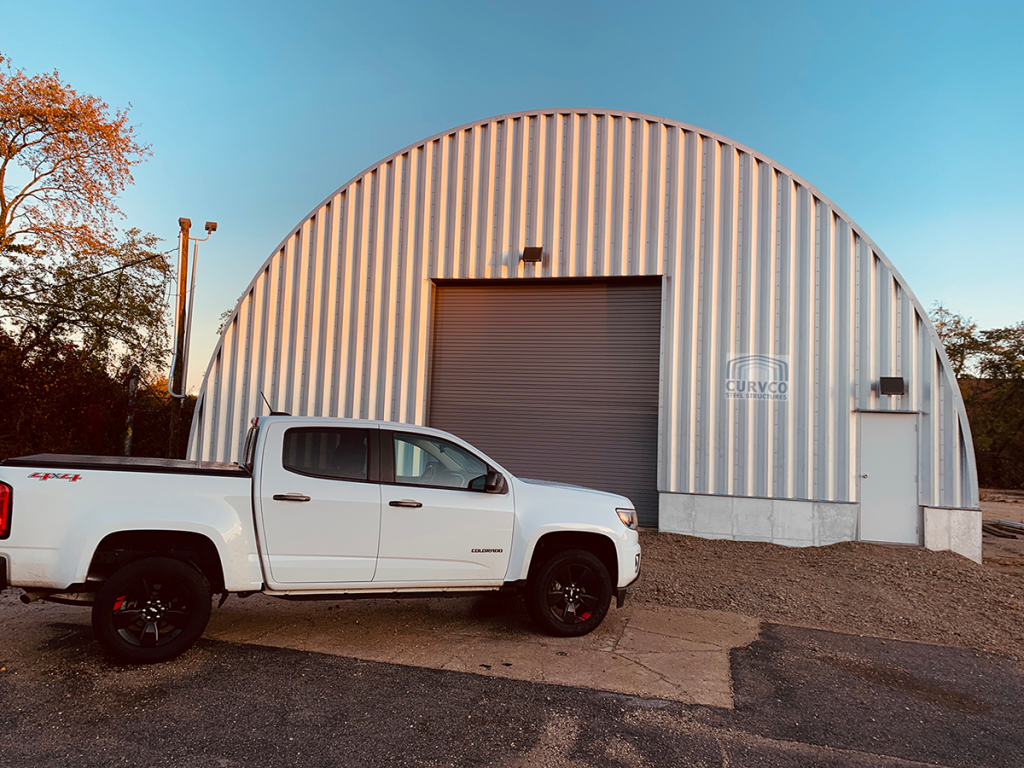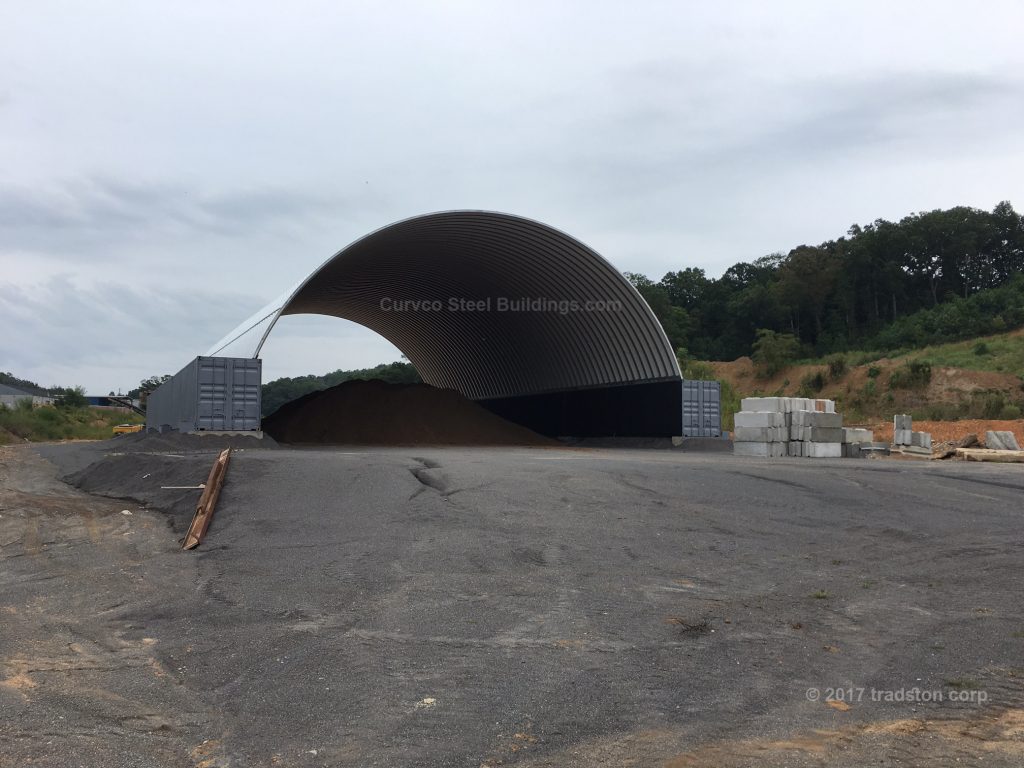 Starting at 80′ Wide, the ST-Models are ideal for larger warehouses, sports arenas, equestrian facilities, trucking terminals and retail shopping centers. They can easily be customized to fit the needs and requirements of your building project.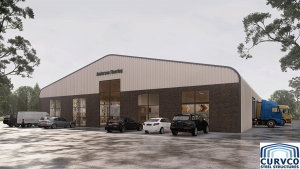 Most Popular Steel Arch Building Model Prices