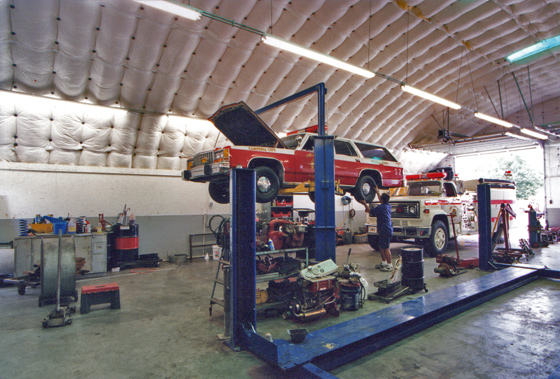 Curvco Steel Buildings is the preferred supplier of metal steel arch buildings for the US Military Armed Forces and many Government agencies. Their superior design and engineering meets or exceeds the US Army Corp of Engineers (USACE) specifications. With over 30 years experience in manufacturing and supplying the Military, the Curvco team of engineers and employees at the factory ensure they deliver a precision made quality product.
Curvco Meets GSA Requirements
There is a long history of Curvco supplying pre-engineered metal buildings to State, Municipal and Federal Government agencies including the Army, Coast Guard, Navy, Marines, Air Force, Nasa, and Veteran Affairs for many different applications and public works projects. Curvco has won their confidence by demonstrating 100% reliable delivery and is always on time and on schedule often meeting stringent requirements under GSA contracts with the factory's distributors. Curvco contractors can meet all the requirements of the Davis-Bacon Act. No project is too difficult as Curvco can custom design-build sizes for preexisting concrete or site conditions with specific or unusual requirements.
Curvco metal buildings offer the Military flexibility as they can be installed as permanent, temporary or portable metal Quonset buildings. Since all the steel components of the building are prefabricated, preformed and predrilled, they allow for quick assembly without costly outside labor. The simple design also means Curvco's Government Buildings can be rapidly disassembled and relocated. Whether you need permanent barracks, temporary storage buildings or a municipal public works building the Curvco's technical service department can work with you to provide the ideal building solution.
State, Municipal, Military and Federal Government Customers pick Curvco for their pre-engineered building needs because of the following features: