Container Roof Kit Prices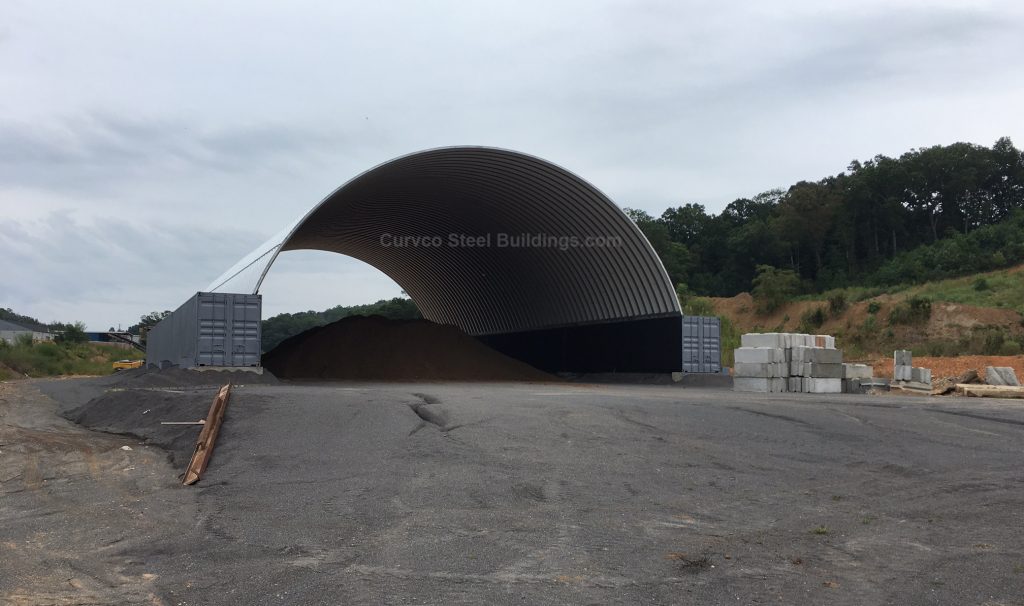 Curvco's Shipping Container roof prices are highly competitive in the arch building industry and provide excellent coverage within a wide variety of applications.
Cost of these container buildings depends on local county requirements, size, model and overall dimensions of the structure. You can easily add accessories and options to the building if your project requires it.
Each Container roof is priced in relation to the customers required specifications and can be modified to fit your building project budget. The major benefit is that it can reduce site prep and concrete costs. This alone will save you thousands on your building projects. Contact a building specialist today for a fast and free quote!
How much does a Shipping Container Roof Cost?
The cost of a Shipping Container roof ranges from $8 to $18 per square foot depending on the size, model and options included. The state and county you plan to build in can also effect the cost because of local snow and wind load requirements the building department dictates.
Curvco provides highly competitive Shipping Container roof prices to their customers while maintaining our excellent customer service and quality of structure made in the USA. The owners of the factory have over 30 years of helping customers select a cost-effective model that will meet your counties' local building codes.
Our Shipping Container Roofs are made using steel backed by the US Steel Mill and carry a Curvco 40-year warranty on rust and corrosion. They come complete with erection manuals which describe step-by-step instructions on how to install the steel cover on your shipping containers.
Shipping Container Roof Sizes:
The container roof sizes that are typically manufactured are the 20'x20′, 20'x40′, 40'x20′, 40'x40′, 50'x40′, 60'x40′ for common storage needs. If your project requirements dictate a custom style, Curvco can help design and implement a solution that will save you time, money and provide superior coverage for all your assets. Many of our non-standard model sizes are 50'x20′, 30'x80′ and our commercial model spanning 45'x100.
When you speak to a building specialist be sure to include your state and county you will be erecting the structure in. This will help us determine the proper width and allow us to provide a fast, accurate and specific price for your project.
The shipping container roof covers encompass a wide variety of applications because of their functionality, versatility and even mobility among site locations. Customers are using these buildings as boat storage coverage, commodity covered protection, heavy machinery and truck storage buildings.
Because of the nature of the prefabricated do-it-yourself design, these structures can be put up using basic tools and limited equipment in a weekend. A one size nut and bolt simplify the process of construction and increase the speed at which it can be built.
The arch panels are bolted together to create secure fit which when raised into place, create a strong and durable fitting that is designed to last a lifetime.
Heavy Duty Shipping Container Roof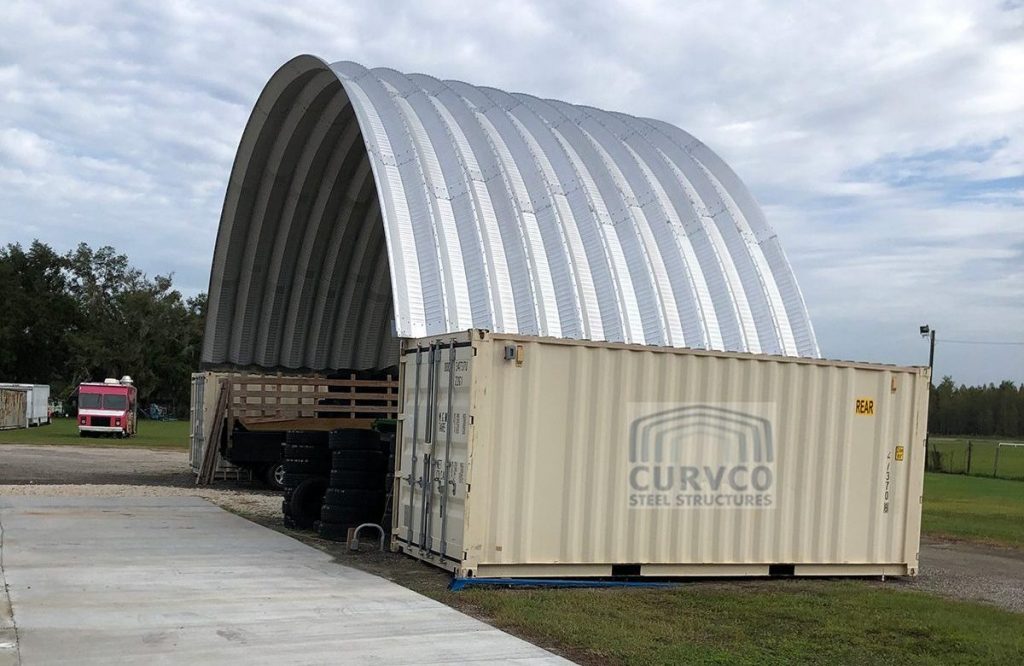 The container roof is one of the most economical storage solutions on the market and can be constructed quickly with little to no industry knowledge. It is far superior to the fabric design which can tear, rip, stain and even break when the weather becomes severe.
These Container roof kits are strong, durable, and provided high quality coverage between two shipping containers. Don't waste your time fixing the very thing that was designed to protect your assets, it only creates more work for you in the end!
The same process that you used putting up the container cover building is the same process to take it down, store it, or move it around the property to a new location. The versatility of these buildings make them truly unique!