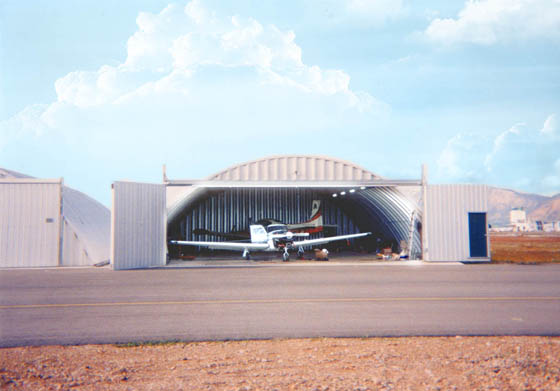 Steel airplane hangars manufactured for airplane storage facilities by Curvco Buildings offer both economical and durable protection for your aircraft. The efficient design of Curvco's steel airplane hangars means clearspan widths of up to 140 feet and no limits on the length. Since there are no interior support posts or beams, it allows the greatest use of the floor space in multi-plane storage uses. The absence of any trusses in the roof also prevents birds or rats from nesting above the aircraft and your hangar stays clean.
Curvco Airport Buildings are made with Galvalume steel to be maintenance free and they offer maximum durability and resistance against Hurricane winds, heavy snow loads and even fire-prone forested areas. They are easy to insulate and the Energy Star coatings keep the building cooler in the hot summer sun. While Curvco airport buildings are typically installed as a permanent structure, their bolt together construction allows for temporary applications where a portable airplane hangar may be needed in remote mining or emergency relief operations.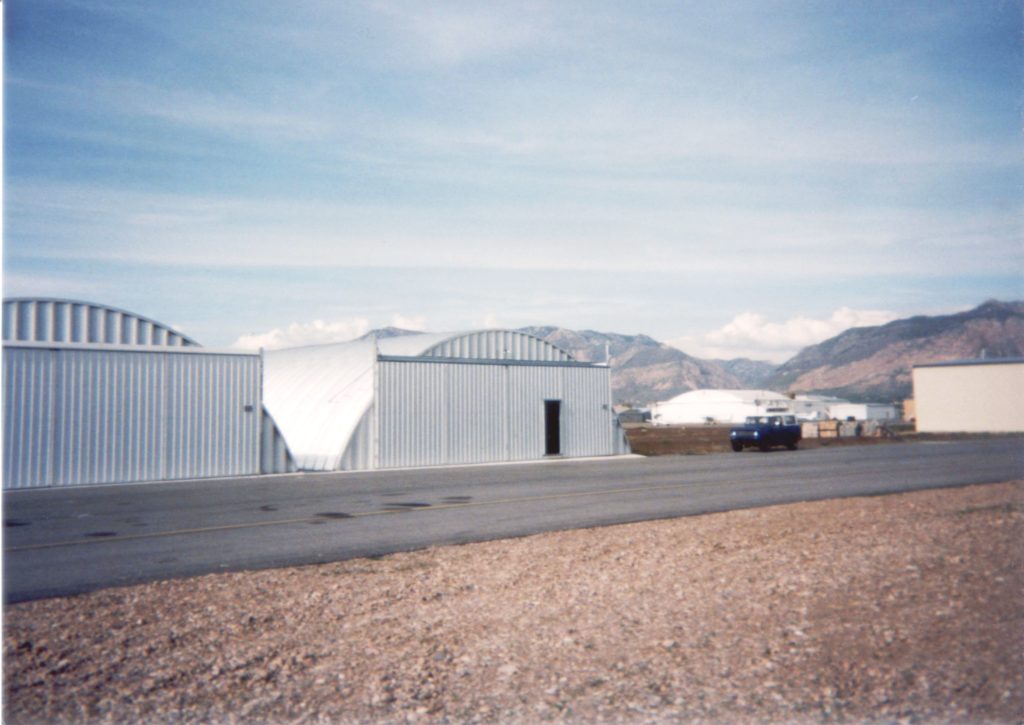 Get a custom online quote on an aircraft hangar now!
Or call 800-748-7188 for the most durable shelter to protect your investment that can be shipped immediately factory direct to your site
Whether you want metal hangar buildings for a small kit plane, helicopter, single or twin engine aircraft or a commercial jet, Curvco's steel hangars offer the perfect solution. They can be customized at the factory to utilize virtually any type of door including bi-fold, sliding, hydraulic or curtain style. Since our pre-engineered aircraft storage buildings have superior strength they can even be erected with open ends if your application requires it.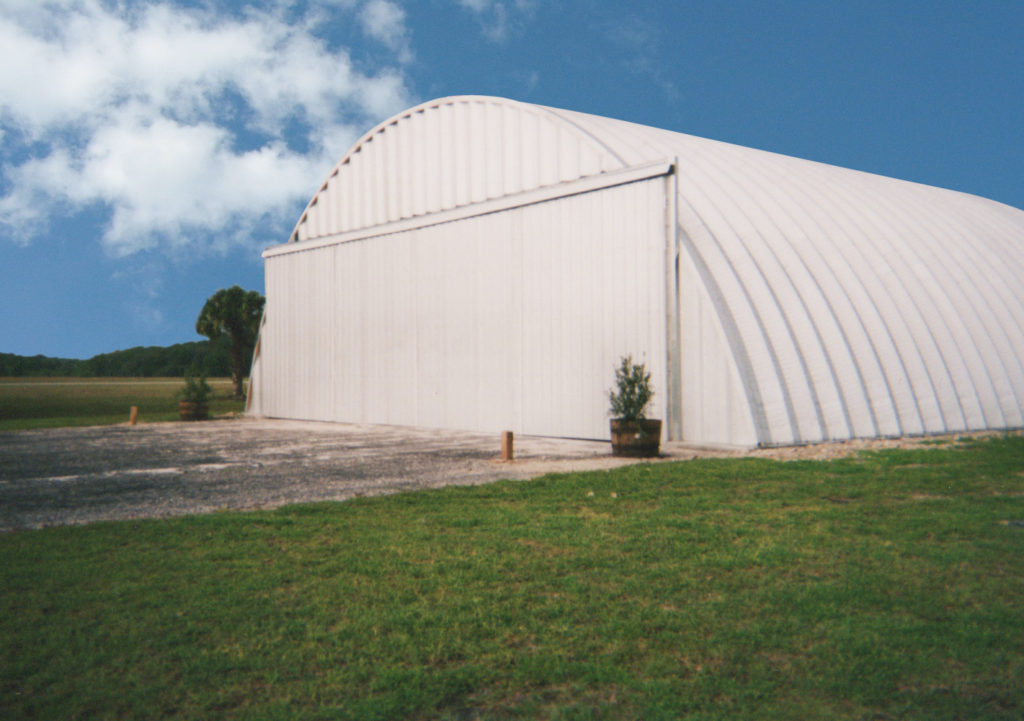 The affordable design, completely usable floor space and simple construction mean you don't have to leave your aircraft baking in the sun destroying its instrumentation. Contact Curvco Steel Buildings today and let us show you how to protect your investment in aircraft with the most reliable building at great prices.