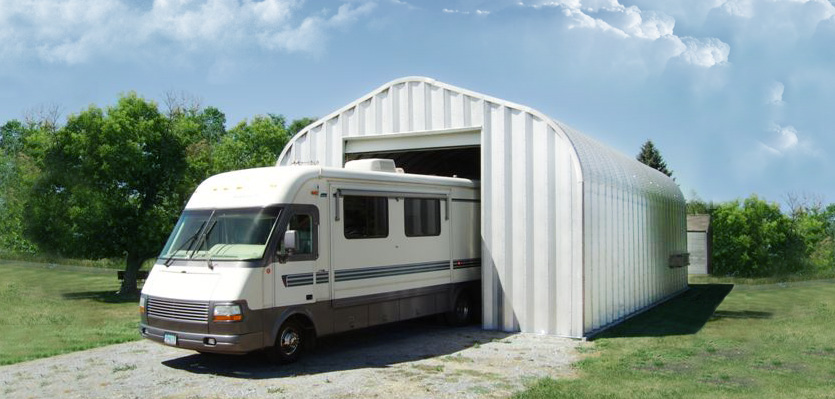 Due to their superior strength, versatility, and simple features, Curvco Arch Steel Buildings offer an attractive and affordable building solution. They can be used for many applications including garages, warehouses, workshops, metal sheds, prefab homes, agricultural storage, airplane hangars and more.
With a wide variety of widths from 10' – 140' and any length, we can design and fabricate a metal building for whatever your needs are. The professional engineers here at the factory can help design your Industrial, Agricultural, Commercial or Residential building to fit your budget and application.
ALL our steel arch building Workshops and Garage models when comparing to conventional construction can save up to 40% off including 24×25 24×35 20×40 30×40 40×60 51×100 and other packages. Heavy-Duty, Heavy 14-22 Gauge steel, Maintenance-free. 40-Year Warranty!
Check Out Some our Different Models
The Curvco efficient arch building kit design has a simple bolt-together construction that does not require heavy equipment or renting cranes to lift for most garage and workshop models.
All Curvco prefabricated arch building kits come complete with drawings and erection manual that has simple step by step instructions that make construction fast and easy. They are easy to put up with do-it-yourself general labor, gather a few of your friends and have it erected in a weekend.
Curvco steel garage kits and workshop buildings are shipped factory direct and sold at prices that wont be beat.
Curvco buildings are the perfect Green building. Our arch building kits are manufactured with 100% recyclable material that can be reused at the end of its lifetime limiting its impact on the environment. We use Galvalume® Steel to fabricate our buildings which is Energy Star® approved and can reduce utility costs. There are many features and accessories that enhance their Green appeal.
Wind-powered turbine vents are used to economically cool and ventilate the structures. Roof or endwall skylights can be used to take advantage of natural sunlight saving on energy expenses. The very small environmental footprint of a Curvco arch steel building is undeniable.
Every Curvco pre-engineered building comes with a 40-year warranty against rust and perforations and offers the best protection against the harshest elements. The steel mill's hot-dipped Galvalume® coating on the steel building is extremely durable in aggressive atmospheric and acid rain environments and warranted against rust perforations.
Unlike cheaper wood, tin, or plastic building materials that quickly deteriorate, Curvco steel buildings require practically no maintenance. There are no beams or trusses for birds to perch on and are tightly designed so you will not have any problems with pests or rodents.
Learn more about the fabulous arch building features.
Superior Strength & Durability
Curvco Arch Buildings are perfectly suited for any extreme or industrial application. Since they are made out of heavy gauge steel with an engineered arch design, Curvco structures can withstand heavy loads and hurricane-force winds. Every building is designed to meet your local codes and can be an engineer certified by a registered engineer in your state.
State of the art machinery and robotics combined with exceptional quality control mean your building is precision manufactured. With Curvco you are only getting the finest quality like the royal jewels in a crown. Steel Buildings made by Curvco will stand up to the harshest elements and come with a 40-year warranty against rust.
Quonset Hut Building Prices
The Quonset huts are pound for pound the most efficient metal building design on the market meaning they are extremely strong yet still available at the most economical prices. Curvco Steel garages and workshop buildings are 30% less cost than building out of block or wood frame construction. Fast construction times with unskilled labor and durable long-lasting galvalume steel make for huge savings, in addition to low sale prices.
Check out the Metal Building packages for arch buildings prices that are available for immediate shipment.