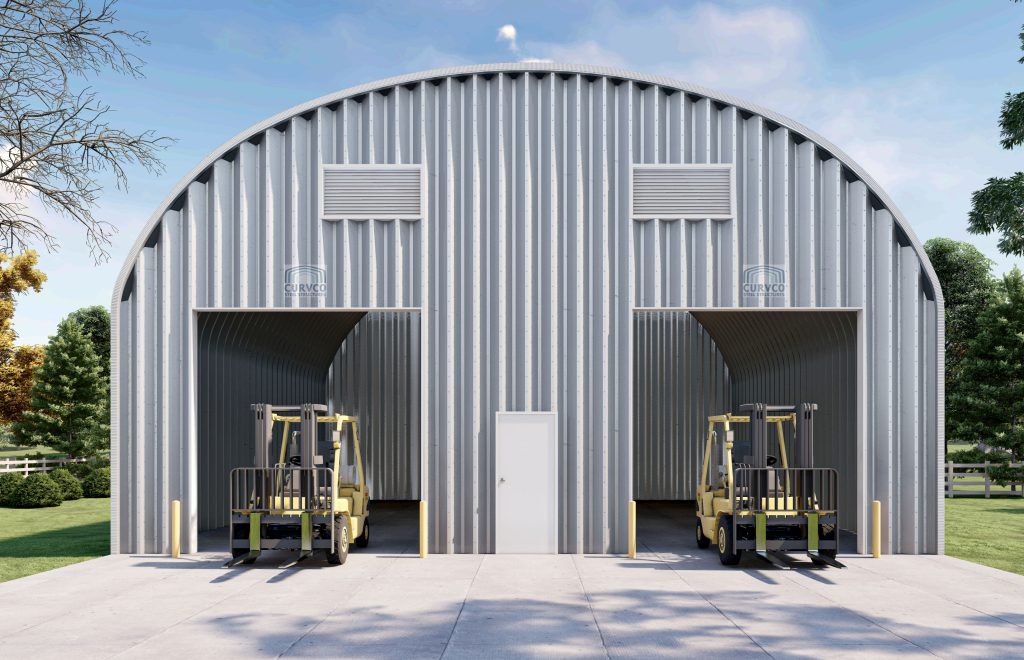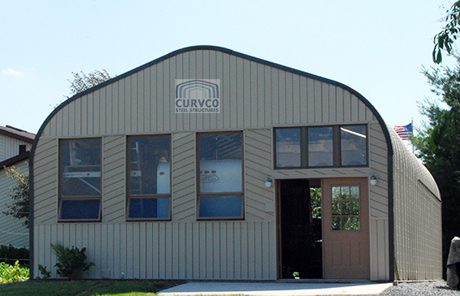 Metal Buildings for sale include 20×30, 30×40, 40×60, 50×100, and 100×200
Available Through September 29th, 2023 *
Curvco Buildings are ideal for many uses including Garage Kits, Metal Storage Sheds, Steel Garage buildings, or your dream Workshop Building Kit.
Our prefab metal building kit prices offer huge savings when compared to other steel structures. You can save as much as 70% off of traditional construction with Curvco's simple, fast DIY design. Check out our price comparison below showing the pricing on different sizes against other building types and construction.
Metal Building Kits For Sale
Curvco steel buildings are 100% fabricated here in the USA and shipped factory direct without transloading and prices are available on the models listed below. All our metal building packages come complete with a 40-year limited warranty on the Galvalume steel and a 40-year warranty on the paint. These are heavy gauge steel building kits and are very durable, they are not cheap carport tin sheds that are easily hail damaged or blown over in the wind. Please check out our steel building kits for sale below for some available models and great DIY prefabricated steel building package prices. If you don't see the size you need, feel free to call and talk with a Curvco building specialist at 1-800-748-7188 for an immediate free custom building quote or fill out our fast Express Quote request.
Building ID: 120131 P-Model
Dimensions: 20 x 30
Features: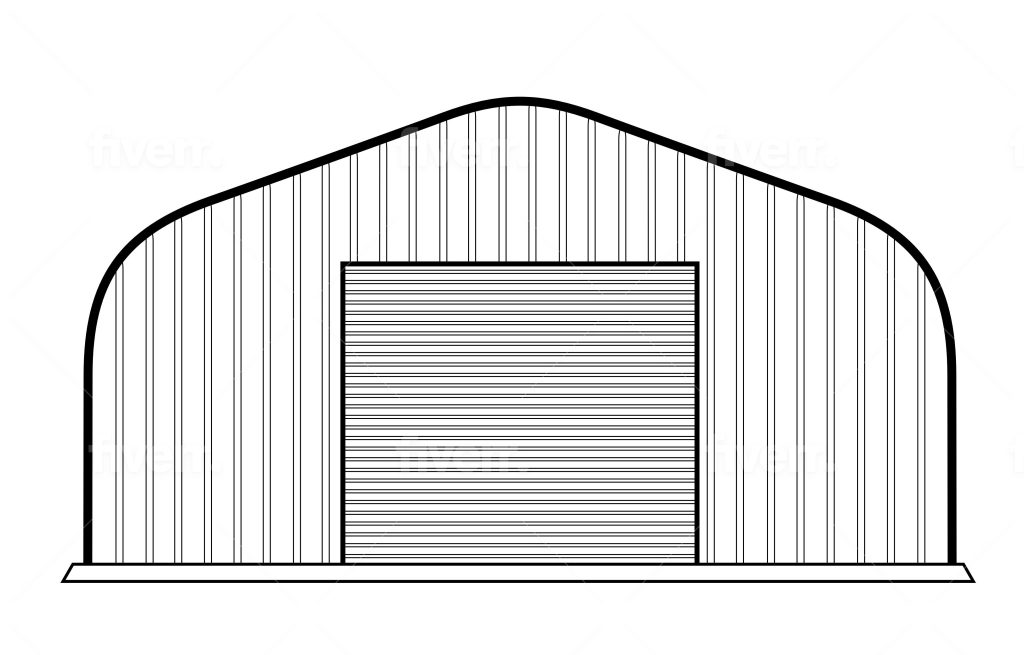 Building ID: 118222 P-Model
Dimensions: 25 x 34 Metal Garage Building Kit
Features: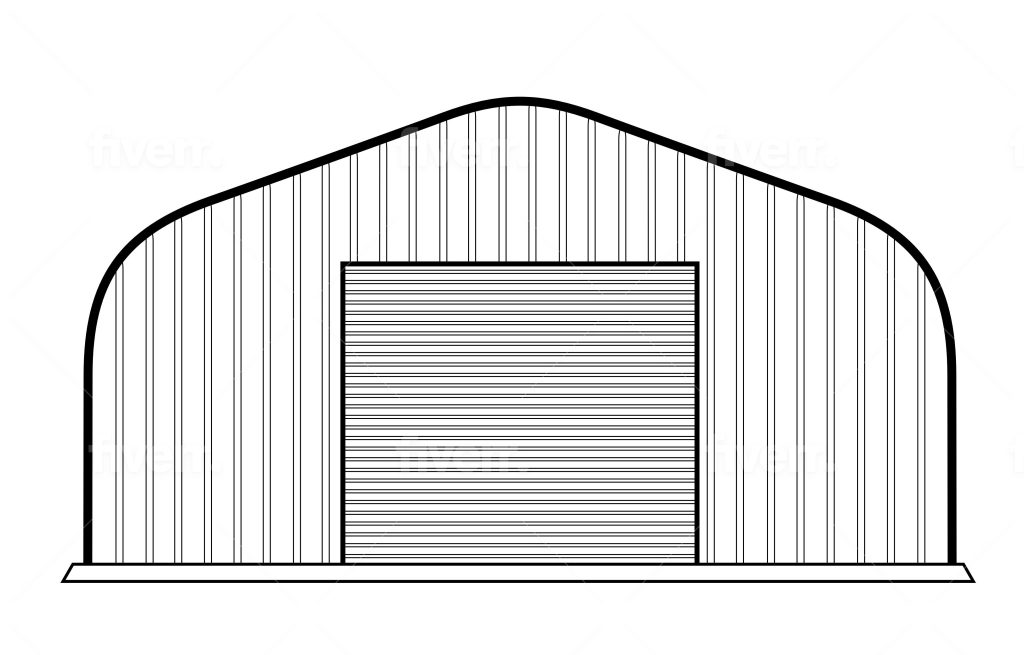 Building ID: 116031 P-Model
Dimensions: 30 x 46 Metal  Building Kit
Features: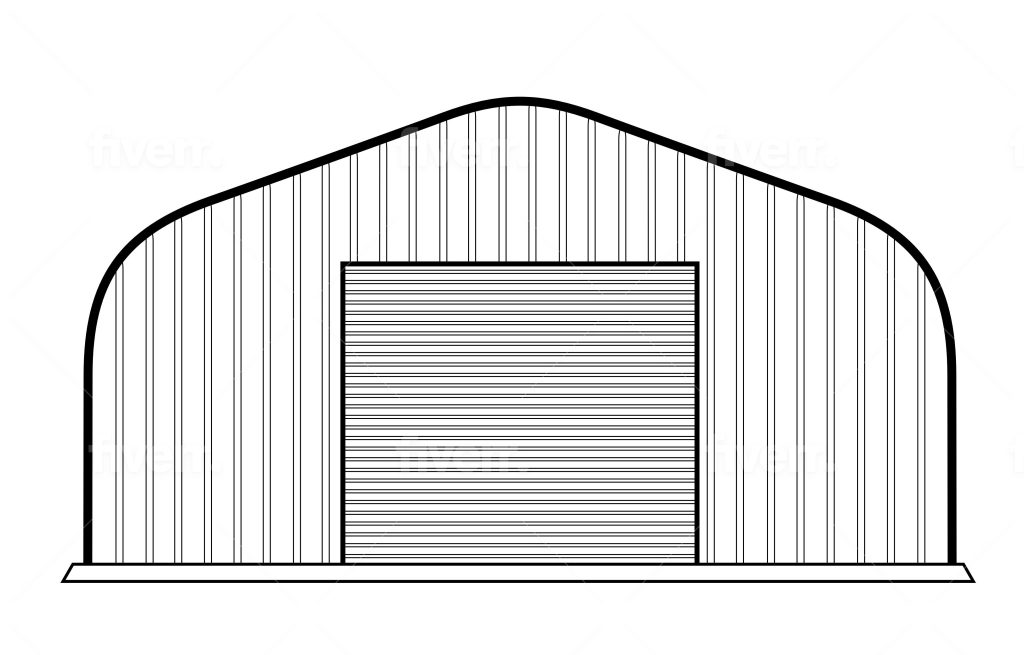 (see competitor price comparison table below)
Building ID: 118843 P-Model
Dimensions: 26 x 50
Features: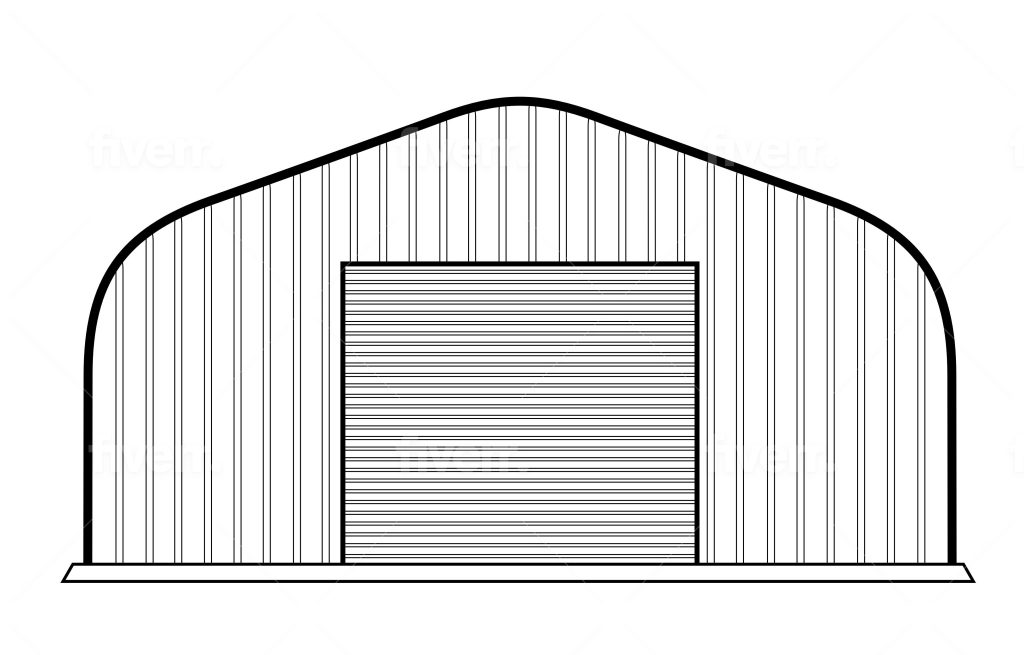 Building ID: 116306 P-Model
Dimensions: 30 x 62 Metal Building Kit
Features: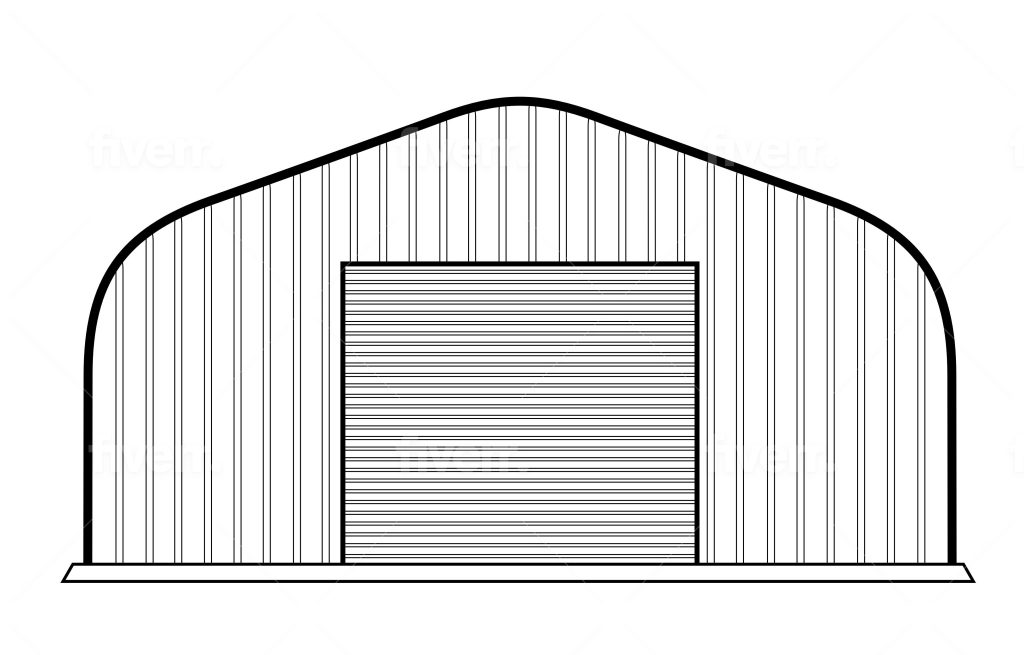 (see competitor price comparison table below)
Building ID: 116961 Q-Model
Dimensions: 40 x 60
Features: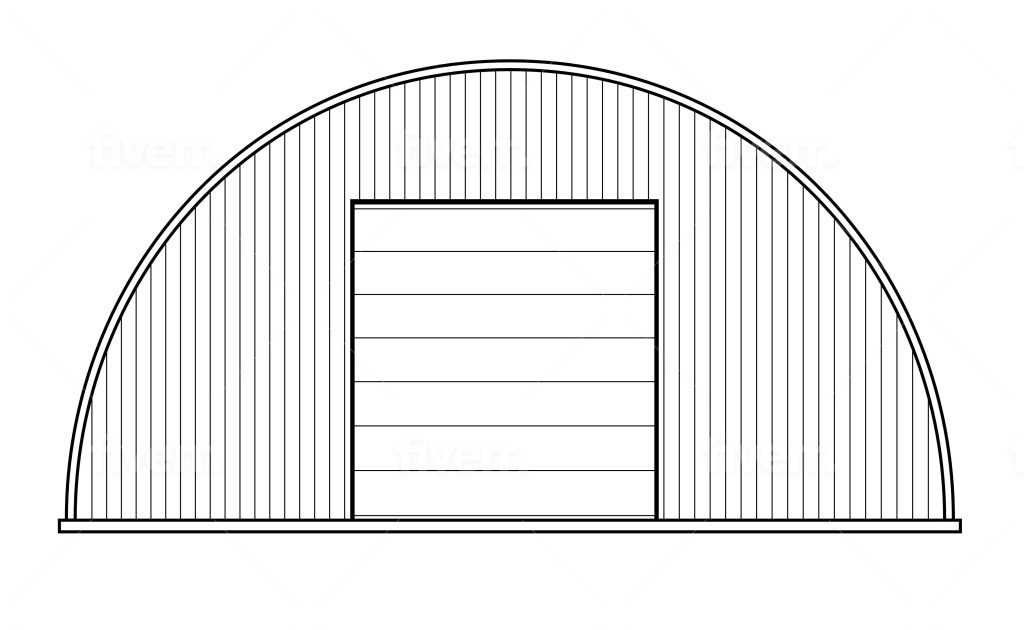 Building ID: 112289 G-Model
Dimensions: 50 x 100
Features: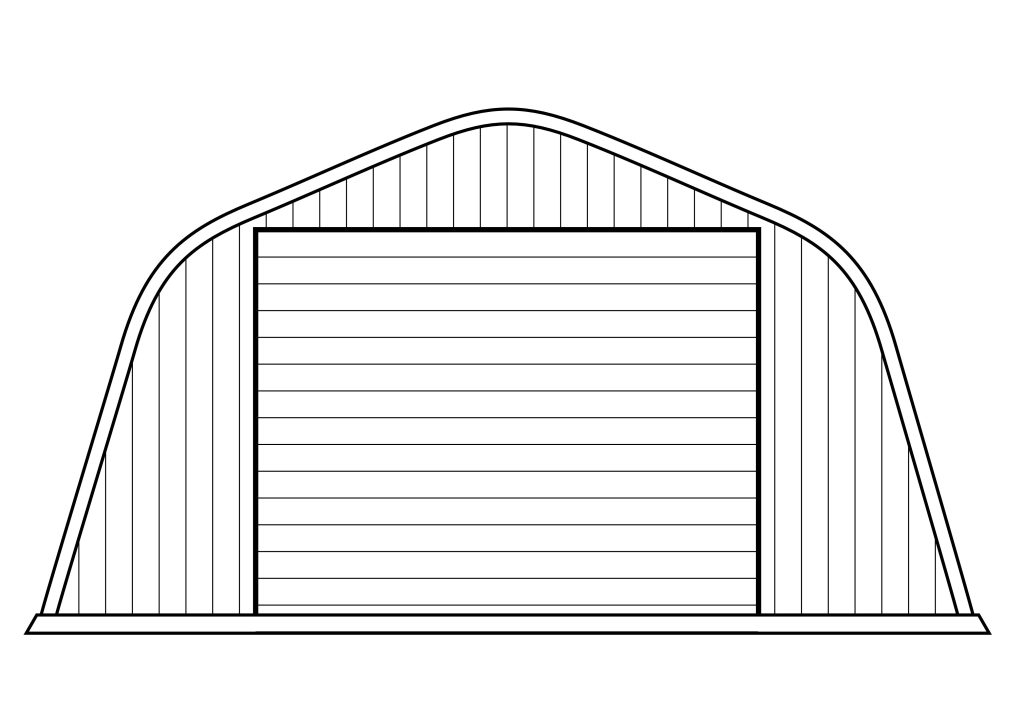 Building ID: 112014 Q-Model
Dimensions: 50 x 160 Metal Warehouse Building
Features: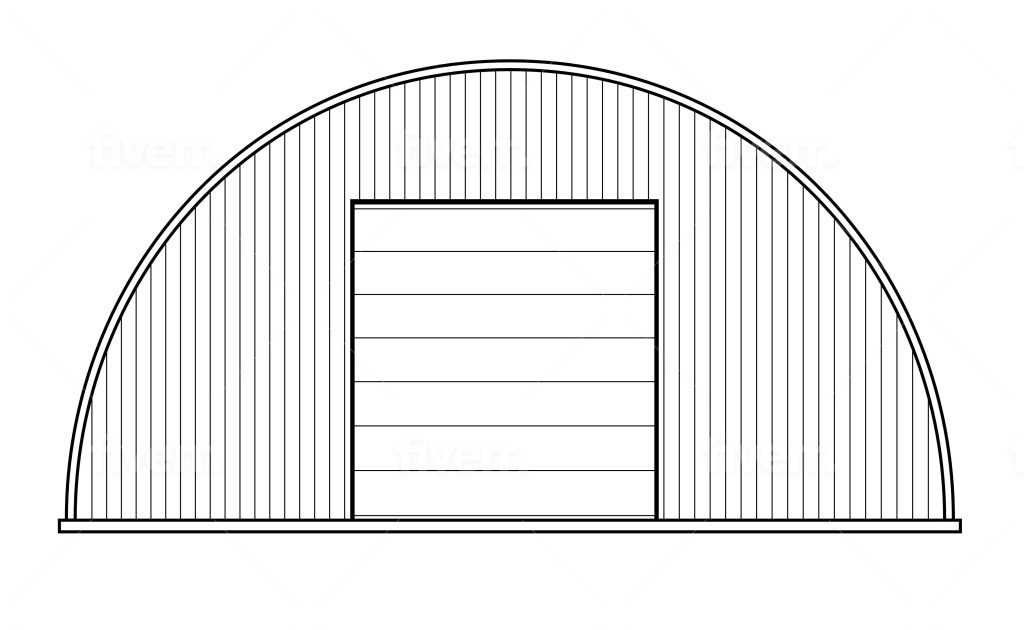 Building ID: Production Q-Model
Dimensions: 51 x 100
Features: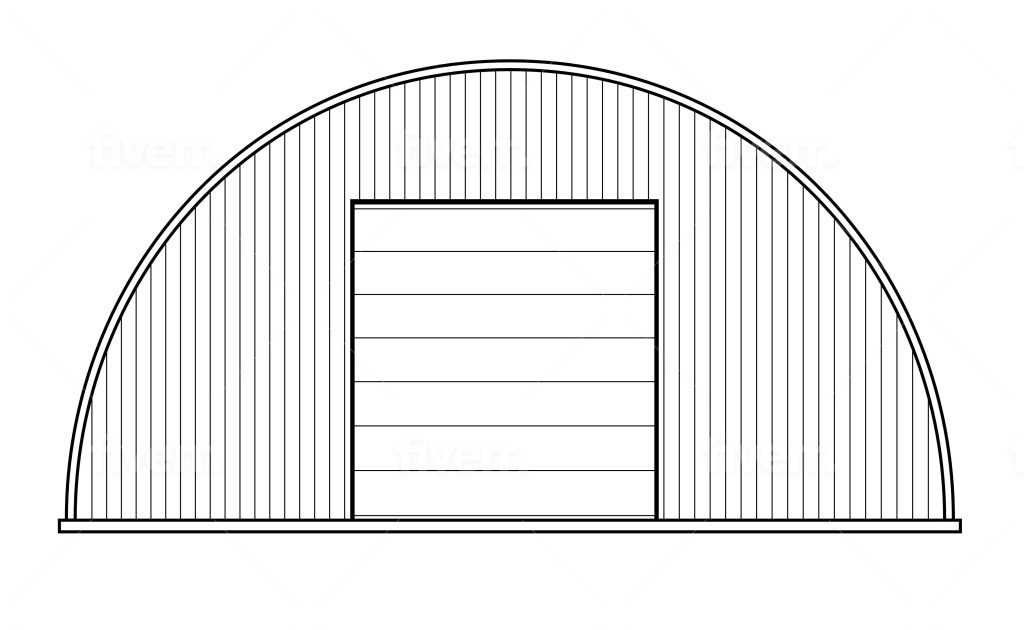 (see competitor price comparison table below)
*The prices for the Metal Buildings For Sale list above are based on current factory inventory and/or coil stock scheduled to be delivered from the steel mill. Offer is limited. Curvco Steel Buildings reserves the right to withdraw or change the prices without notice due to the current steel market price volatility.
CAN'T FIND WHAT YOU'RE LOOKING FOR? NO PROBLEM.
If you don't see the size you want: Click here for a free online CUSTOM METAL BUILDING KIT PRICE QUOTE! Curvco Steel Buildings specializes in meeting any custom specifications for your steel building project.
American Steel Sale
Some of the major benefits of a Curvco Steel Building is that they are made only from American steel, span up to 140 wide, have a 40-year galvalume rust and corrosion warranty and are simple to erect.
There are many uses for a metal building kit including applications such as garages, workshops, farm buildings, RV Storage and more. An arch metal building from Curvco can be customized to work for anything you need. Our building kits are the perfect replacement for wood or canvas structures. In fact, we replace them with our prefab Quonset buildings all the time! You can safely store your vehicles, classic cars, RV's and personal watercraft inside without regular maintenance, protected from the damage that high winds and hurricane leave in their wake.
We offer several types of metal building kit options such as garage door frame kits, window kits, partition walls, vents, walk doors and extended walls for Container Roof Kits to better navigate your building requirements.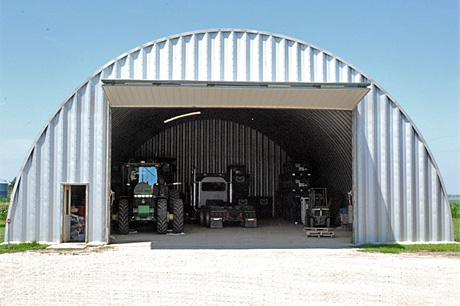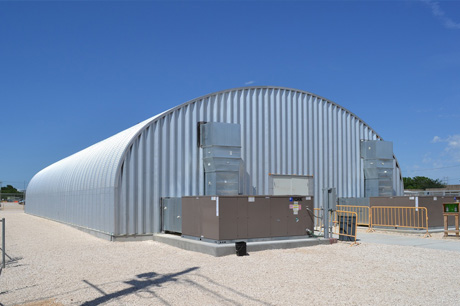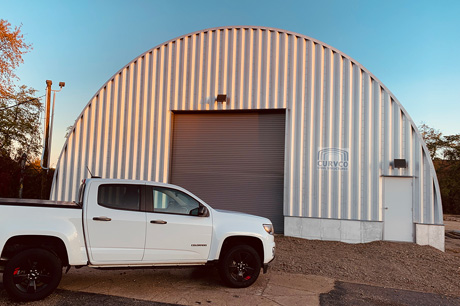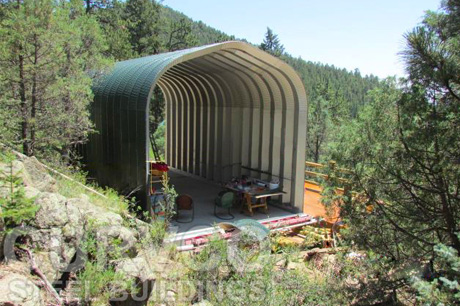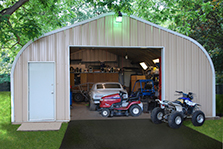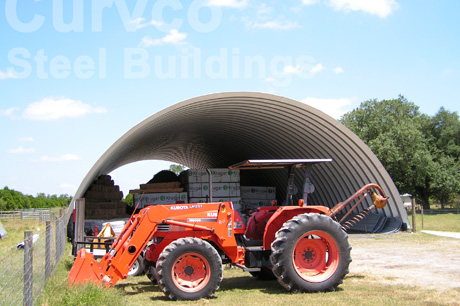 Metal Garage Building Kit Installation
Installation of our metal garage building kits is typically done by the customer as a do-it-yourself project as the pre-engineered design of the arch building allows it to be done without prior knowledge. A one size nut and bolt construction is used for simplicity and every garage building kit comes with complete foundation and erection manuals ready for install.
The installation of a Curvco DIY metal building kit can be completed in a weekend by a small group of people. Our prefab building kits are pre-engineered and can be erected with basic field and jobsite tools such as ladder, rope and light scaffolding. They come in compact pallets which are easy to separate, detach and maneuver around your property.
You are not alone when installing a Curvco quonset hut kit. Our factory trained technical service specialists are available to you every step of the way from the moment the building kit arrives, to the moment the building is put up. We stand by our metal garage building kit installation process and our promise to our customers to offer an American made DIY building at an affordable price.
BENEFITS OF OWNING A CURVCO METAL BUILDING KIT
Curvco Metal Building Kits are manufactured here in the United States employing American steel workers. Supporting your local American businesses like Curvco Steel Buildings with the "Buy American Act" offers guaranteed support for our country and quality of our American Steel products and standards.
They are built remarkably strong in heavy gauges ranging from 14-22. Our metal building kit packages can be engineered to meet local and regional building codes to help protect against extreme climatic conditions, earthquakes and tornadoes. Unlike light weight wooden pole barns, our all-steel metal buildings require little to no maintenance or incur problems like wood rotting, warping, sagging or termites.
All of our metal building kits for sale require no cranes or heavy equipment for construction on most models. The simple DIY building kit design is perfect for anyone looking to save thousands on construction labor. The one size nut and bolt construction make erecting your own quonset hut kits ideal for any use.
Curvco steel offers a 40-year warranty against rust perforation backed by the US Steel Mill. We have professionally trained customer service specialists who are here to answer any questions about our prefab metal arch buildings at any time. With our in-house CAD design engineers, Curvco is able to deliver fast custom computer aided designs to the customer for accurate execution.
Curvco Steel Building Price Comparison
Curvco Steel building kits can save you thousands against other building types of construction. Check out the competition price comparison illustrating some sample sizes compared to pre-engineered I-beam buildings, pole barn (wood framing) and 29 gauge tin sheeting.
Pre-engineered
I-Beam Comp.

Pole Barn
Comp. reg. Price

Block Building
Comp. Reg. Price
*Note: Savings usually become even larger when labor on other types of construction is compared to Curvco DIY design labor. 
The following criteria were used for this Curvco Steel Building Kit versus the competition comparison. The I-beam and Pole Barn Buildings, are for material packages only; construction labor and concrete slab/foundation costs are NOT included. The Block building price is erected but does not include slab/foundation. Based on Columbus, Ohio build site location.
Note:
Prices regionally may vary higher for other types of construction. For a full detailed copy of this comparison, please e-mail
If any of these buildings fit your needs, contact us or call 1-800-748-7188 for immediate assistance or steel building prices. We have a long tradition of standing behind our product and firmly believe in offering excellent service before during and after the building is delivered.
Many of our customers come back again and again, and Curvco Steel Structures boasts the highest word-of-mouth referral rates in the industry. Customer satisfaction is our highest priority, and we stand behind our reputation each and every time.