30x40 Shipping Container Roof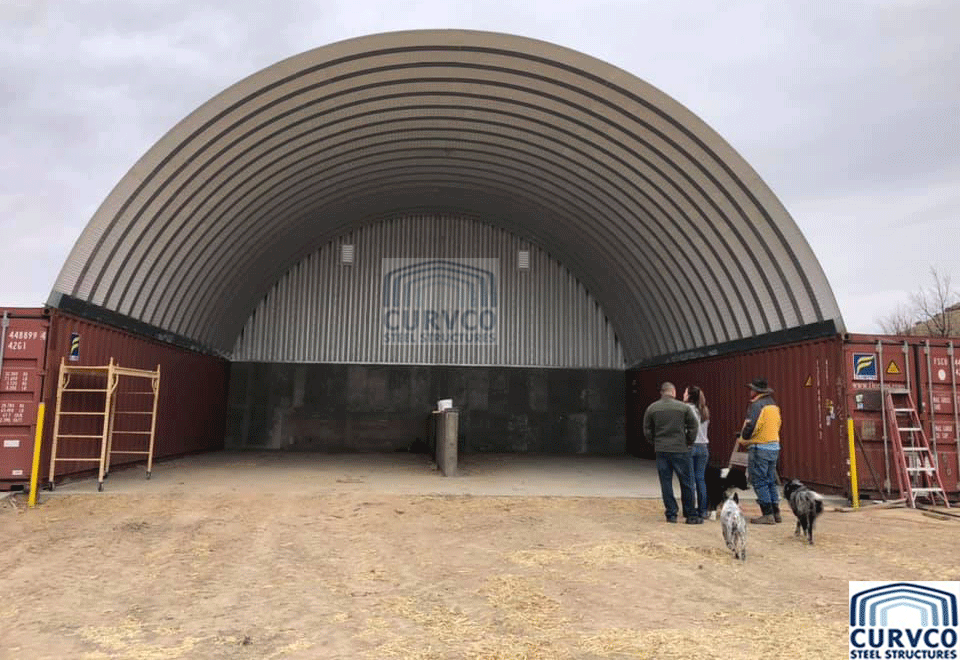 Building ID#: SCR-304014
Style: Quonset Hut
Model: Container Roof
Size: 30'W x 40'L
***This building WIDTH can attach to 20′, 40′ and 45′ length shipping containers.***
Includes:
Roof System Kit

Solid Rear Wall

Galvalume steel with 40 year warranty
Hardware: Nuts, Bolts, Washers, Weather Strapping
Computer Aided Design Drawings

Foundation & Erection Manuals
The 30×40 Shipping Container Roof is considered one of our most popular sizes due to the wide span design which the interior space provides. Pre-engineered for small businesses and corporations who need additional space to house company assets and materials. The arch building profile allows for a simple construction process while providing a one size nut and bolt solution.
Perfect for the do-it-yourselfer, this 30×40 container roof can be erected with a rather small crew over a weekend. The front and back walls can be extended to the ground to create a flush and secure fit along with many other options to create a unique and commercialized look.
Curvco Steel Buildings can provide you with the appropriate container cover building which can be tailored to your budget, determining the size, model, and options necessary to fulfill your project requirements. Call one of our building specialists today for custom pricing on your very own pre-fabricated 30×40 Container Roof.
Fill Out The Information Below for a Fast Quote!
**Once submitted, a Curvco building specialist will review your site loadings and custom features & accessories to determine an exact price!**
Most Popular Shipping Container Roof Sizes