Insulating your metal building protects both the building itself and the property you intend to store in it. The benefits gained from insulating your prefab building far outweigh the costs.
Benefits of Insulating your Building
The 3 main benefits of insulating your metal building are:
Thermal Control: Insulation prevents heat transfer which helps to keep the temperature comfortable on the inside of your building. If you are heating and/or cooling your metal building, insulation provides energy cost savings.
Prevents Condensation: Condensation occurs when warm air inside your building interacts with the cold surfaces such as your wall panels, creating vapor to form into liquid water. Potential damages caused by condensation can be very costly including rusting of the interior of your building, destroying your tools and steel equipment as well as mold and mildew damage on business inventory and personal belongings.
Noise Control: Noise control is achieved by creating a non-conductive barrier between the inside and outside of your building, keeping noisy fans, ventilators and machines you are running inside from reverberating the walls. It is also helpful in reducing the transmission of vibration and sound from hail, rain and wind hitting the exterior of your building.
Types of Metal Building Insulation
A. Spray Foam
Spray foam is a polyurethane or cellulose that is sprayed directly to the panels on the inside of your metal building. Spray foam expands sealing the building as well as providing an excellent insulating barrier. It's great for resisting heat transfer and creating a moisture barrier.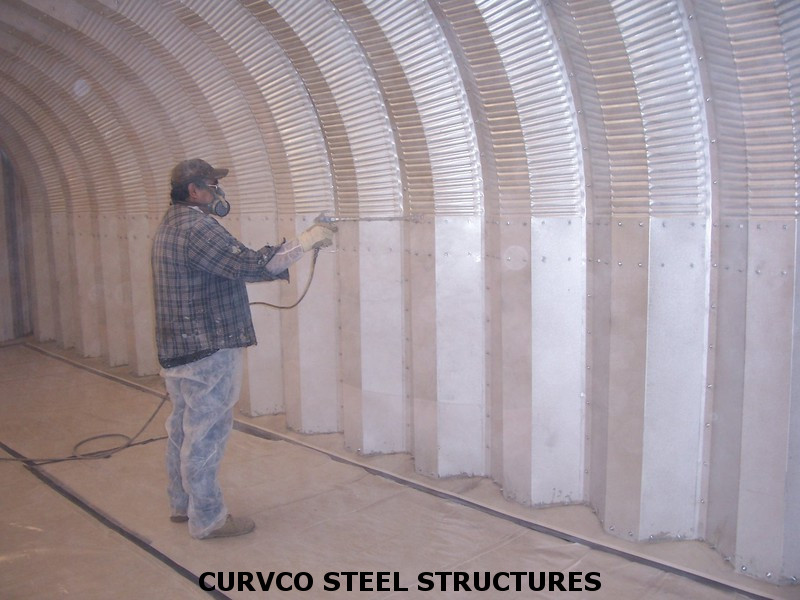 B. Fiberglass Batt
Steel building insulation typically consists of a fiberglass batt insulation laminated on one side with a commercial reinforced vinyl backing that serves as a vapor barrier. It is typically available from 2" to 12" with R-Values of up to R-50 for refrigerated buildings. Single layer or multi-layer systems are available such as high-R banding, simple saver or OptiLiner products.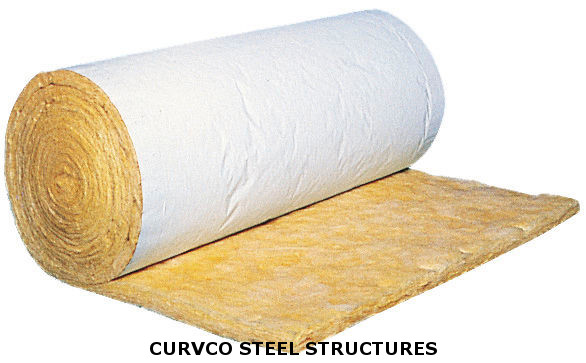 C. Radiant (Bubble Foil)
Radiant insulation consists of a reflective material that is attached to one or both sides of thin blanket or plastic bubble wrap. Radiant insulation uses a reflective surface that is facing an air space to reduce radiant heat gain. They are considerably more effective in hotter climates reducing the radiant heat transfer from underneath the roof. Studies show that cooling cost can be reduced by as much as 10% in hot, sunny areas by this system alone. Some industry professionals are skeptical of the R-Values stated by the manufacturers of these products, especially when used in colder climates.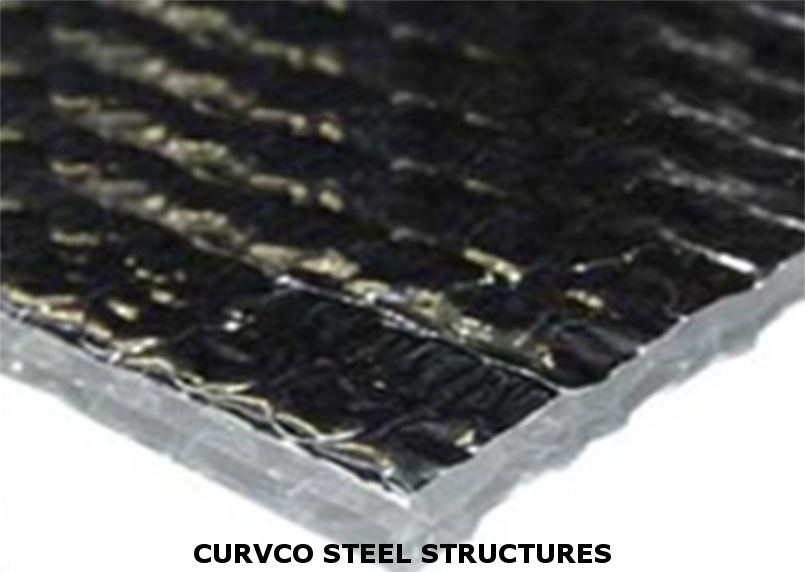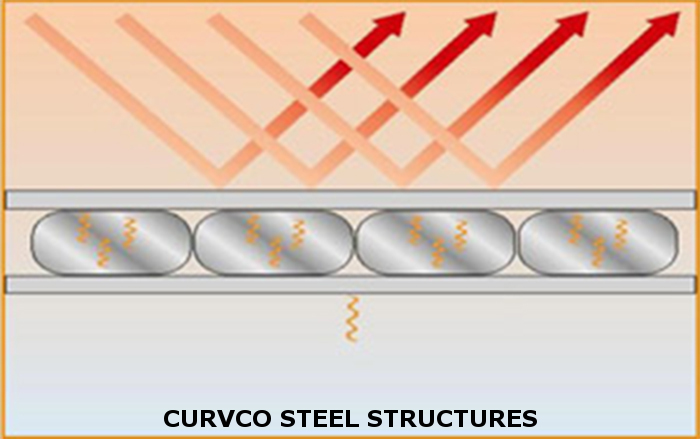 D. Rigid Board
Rigid board insulation consists of either polystyrene or polyisocyanurate in varying thicknesses and can be incorporated into the interior offering superior heat resistance and lower fire risk. They can also be used as a finish system for walls in a pre-engineered metal building. It is available with waterproof or water resistant features in some cases making it great to use in buildings that cover pools.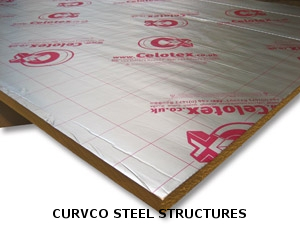 Which Insulation Should I use for my Building?
The type of insulation you should use will vary with the application and type of metal building you are constructing. Arch Steel Buildings are most often insulated using fiberglass with a clip attachment system. The clips are attached to some of the fasteners on the interior of the Quonset Hut building and the insulation is then rolled over it with a washer holding it in place. Spray foam can also be sued in industrial and commercial applications where a high R-Value or fire rating is required.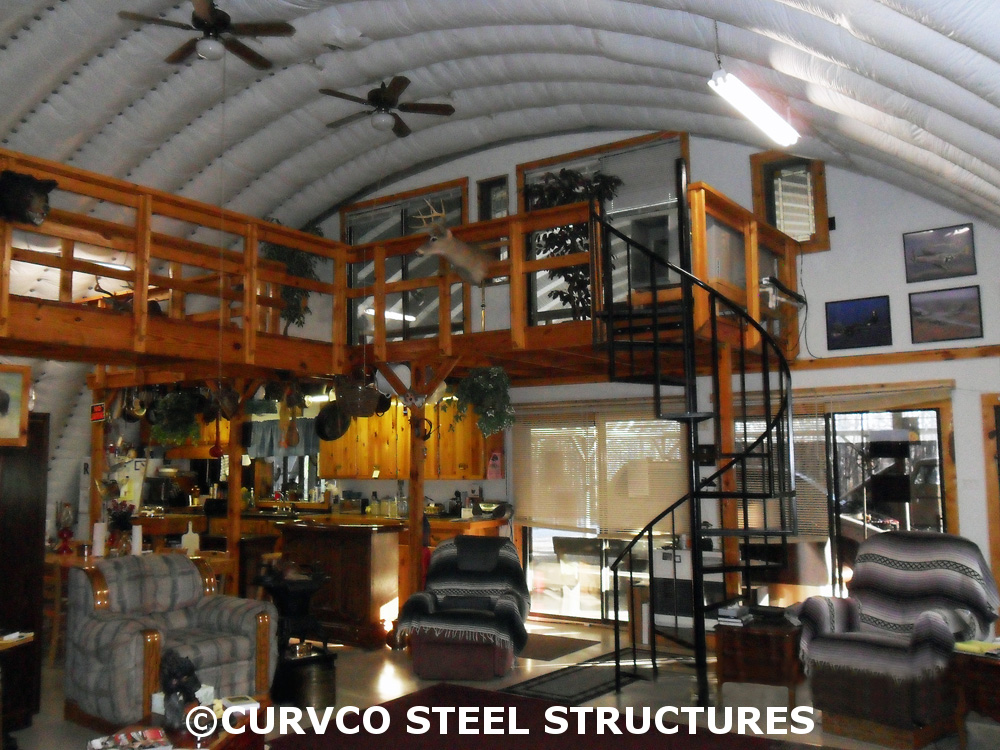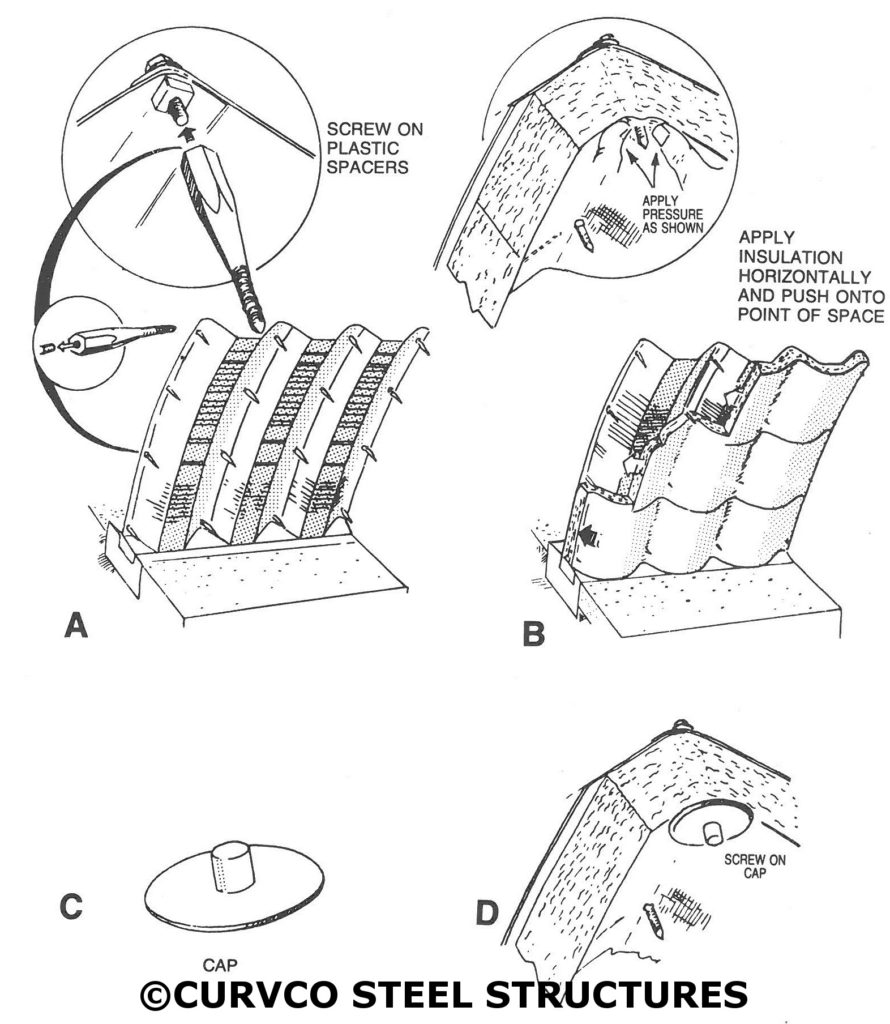 Rigid Frame I- Beam Pre-Engineered Steel Buildings typically use fiberglass batt insulation that is installed between the secondary framing and the exterior sheeting. They also use rigid board insulation particularly if the inside of the building is going to be finished out.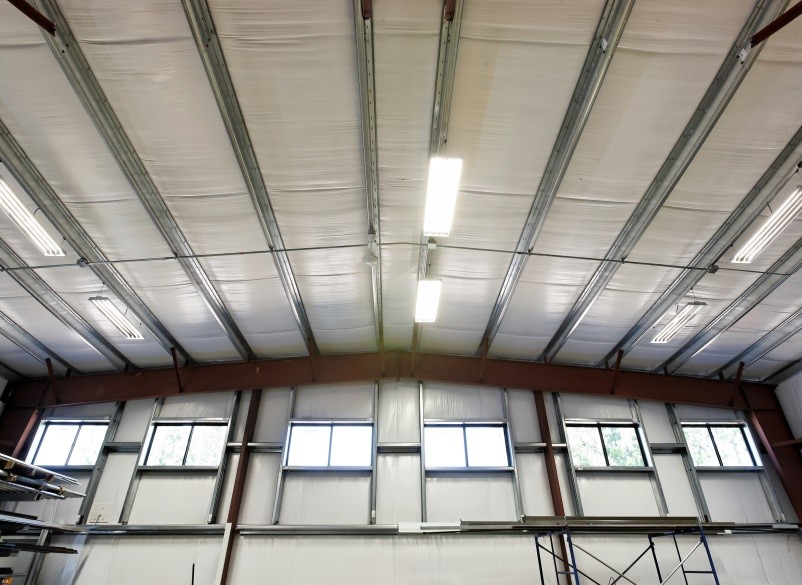 Metal Carports and Steel Tube Frame Garage Buildings are best to insulate with radiant or bubble foil because it's installed quickly and economically and is great for special applications where the walls need to be washed down. Rigid board insulation such as Celotex can also be used for a clean finished look.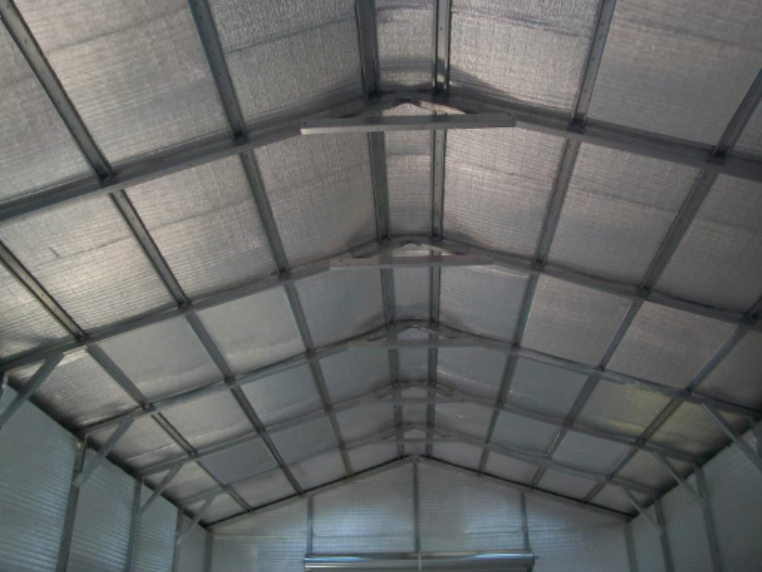 Different Insulation for Different Uses
Poultry & Livestock Buildings: Bubble Foil insulation is easy to attach and wash down works very well in agricultural metal buildings. Spray On insulation is often used because of its resistance to bacteria.
Residential & Commercial: Rigid board is great for finished inside look, although fiberglass batt insulation cost less if you are not going to finish the walls.
Garage Kits & Workshops: Fiberglass batt insulation works great and is economical, however if you are finishing the inside, Rigid Board is worth comparing.
Car-Wash/Pool Covers: Waterproof Rigid Board insulation will protect the inside of your building from excessive moisture from applications that cover water or when the walls are washed down often.