Versatile Design
One of the greatest advantages to arch steel building construction over conventional methods is the versatility of the design. This flexibility allows a metal roof or building system to be attached on top of concrete walls or shipping containers. The benefits are added height and a wall system that can take plenty of wear and tear and extreme wind conditions.
Construction on Concrete Walls
The construction process is fast and simple. An arch metal building easily bolts together on the ground in 2' sections which are then raised into place and bolted to the top of the wall. The attachment to a wall is facilitated by a special connector designed by Curvco specifically for this application. No cranes or heavy equipment are necessary during the erection of the building and you can use unskilled labor which helps keep the cost very low. You don't need an expensive general contractor to erect Curvco roof systems on a wall.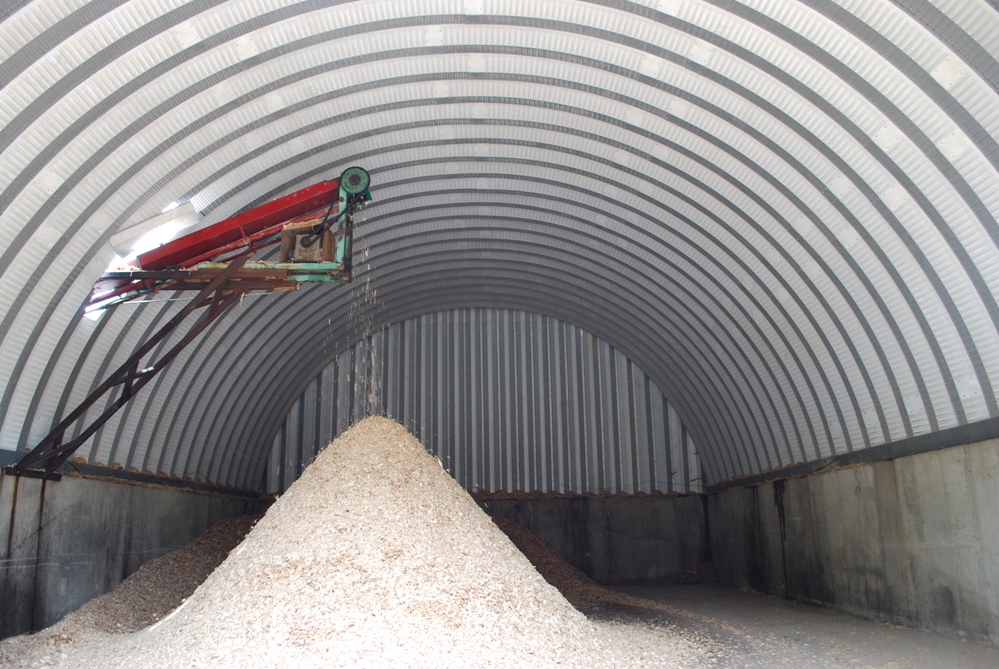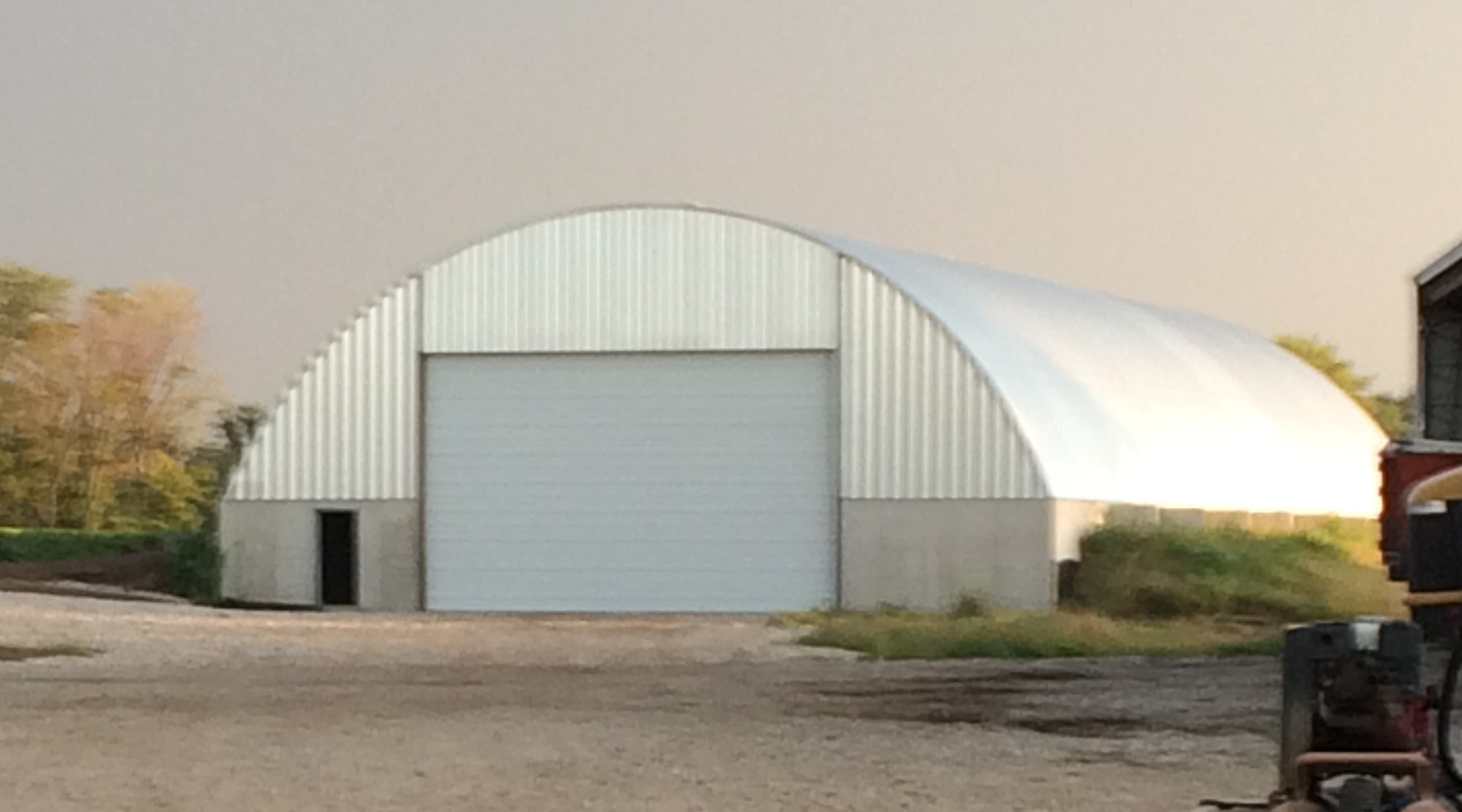 A Quonset hut style steel roof on top of a concrete wall is perfect for grain storage.
Since Curvco steel buildings are prefabricated they offer the best prices for a roof cover mounted on a variety of bases. Fast delivery and a pre-engineered building design make Curvco buildings ideal for many applications whether attached to walls, barges, steel platforms or retrofitting a roof.
Attachment to Shipping Containers
Shipping container architecture and design has become increasingly popular over the past decade with incredible structures being constructed with them around the world. They range in use from industrial storage solutions to luxury beach and lake houses. Combining a Quonset hut style or arch steel building roof with these shipping containers is a unique way to transform them into usable buildings. They are the most affordable solution if your looking for a roof between two shipping containers.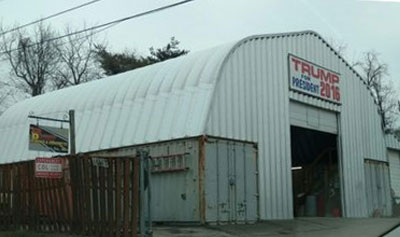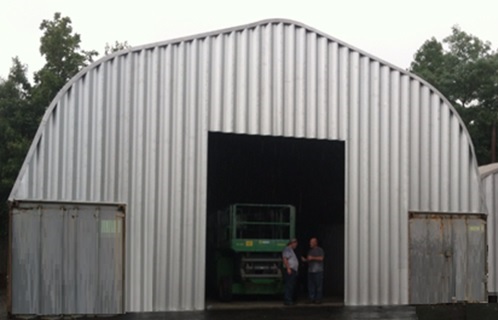 This G-Style arch metal buildng was attached to shipping containers for a paving business in Virginia.
Quonset steel buildings attached to a shipping container offer tremendous versatility. They can be designed to be either permanent or temporary, as the panels can be disassembled and the structure can quickly deployed to other locations. Arch roof systems length can also be easily extended at any time by simply unbolting the endwall and adding arches.
For more information on attaching metal buildings to walls and containers call Curvco today at 1-800-748-7188.