Quonset Industrial Buildings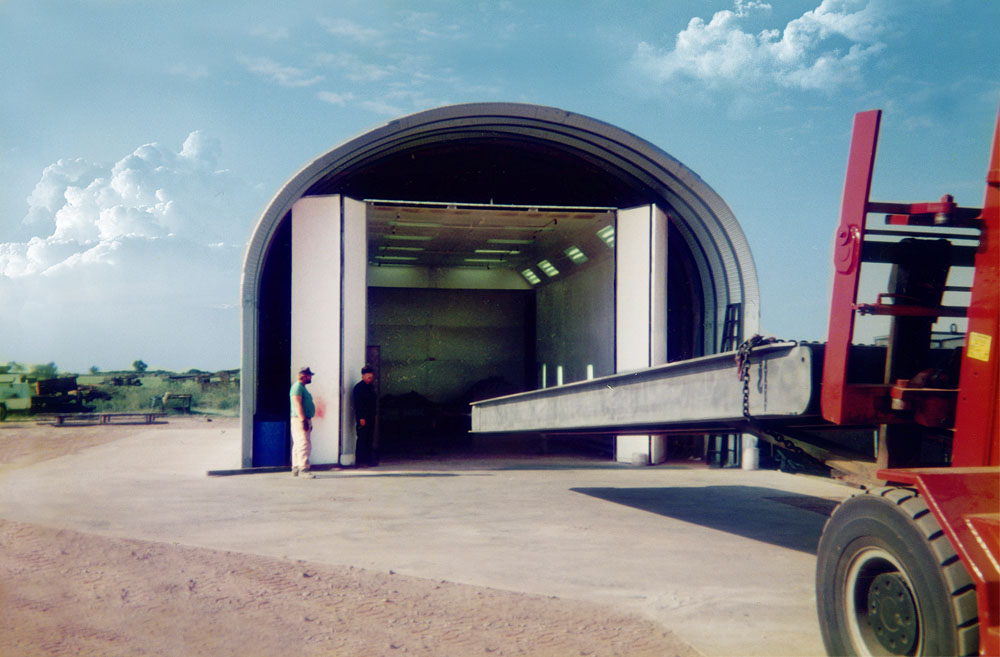 When businesses and organizations are in need of extra Industrial space or storage facilities, they trust Curvco! We have extensive experience providing high quality Quonset Industrial Buildings to businesses for industrial parks and public utilities.
Not to mention activities involving the development, production, collection, conversion, storage, conservation or transmission of coal, electricity, gas, oil, steam, water and other sources of energy.
No matter the complexity of your project, Curvco can provide your company with an Industrial Building that fits all of your needs. Our Quonset Huts are pre-engineered and pre-punched for precision like installations requiring a one size nut and bolt which can easily be installed using minimal man power. 
Quonset Buildings are perfect for an Industrial application as they can be erected quickly with a small crew, can be delivered within a month or less and are strong, durable and long lasting against mother nature. For any application, these structures can be engineered in a variety of gauge thicknesses which allow the customer to install them in extreme weather conditions.
Get a custom online quote on a Steel Quonset Hut Or call 800-748-7188 about available specials in inventory that can be shipped immediately factory direct to your site!
Heavy Equipment & Utility Repair Buildings
Create a Heavy equipment Quonset storage building with multiple openings to run your daily operations successfully without wasting time or resources. Storing and protecting your heavy equipment and machines inside a Curvco Structure is the smart idea! Heavy equipment should come paired with heavy duty steel for strength and durability that stands the test of time.
We have worked with huge corporations and energy companies to produce a well rounded repair facilities for heavy equipment, trucks and other work vehicles. Keeping these vehicles in a safe, protected place out of the weather will allow the customer to increase the lifespan of his assets.
By adding multiple bays at the front or rear of the building, you can provide enough working space to repair multiple vehicles at the same time.
Industrial Quonset Container Roof Kits
Simply bolt or weld our container adapter brackets on top of your conex boxes and attach the Quonset to those plates. It is that easy! We have completed a lot of industrial building projects using the Shipping container roof kit method to help with on-site work coverage, break rooms and heavy machinery storage for temporary use until the project is completed or a permanent structure is erected in its place.
Our Industrial Quonset Container Roof Kits are most popular because of the fact they can be erected, taken down and moved about your property while still maintaining the strength and integrity were known for. Installing a Industrial Quonset kit on top of two shipping containers is quite easy.