The Town of Brentwood Highway Department contracted with Curvco Steel Buildings to create a multi-purpose Shipping Container Roof Kit Shed for bulk storage. We assisted Brentwood with obtaining engineered stamped building permits which made the whole process much easier.
The site location is primarily used as a transfer station for scrap metal, C&D material, brush and bulky items. The Town of Brentwood required a 30′ wide by 40′ length structure with a steel canopy to protect any items that are disposed of or dropped off at this location.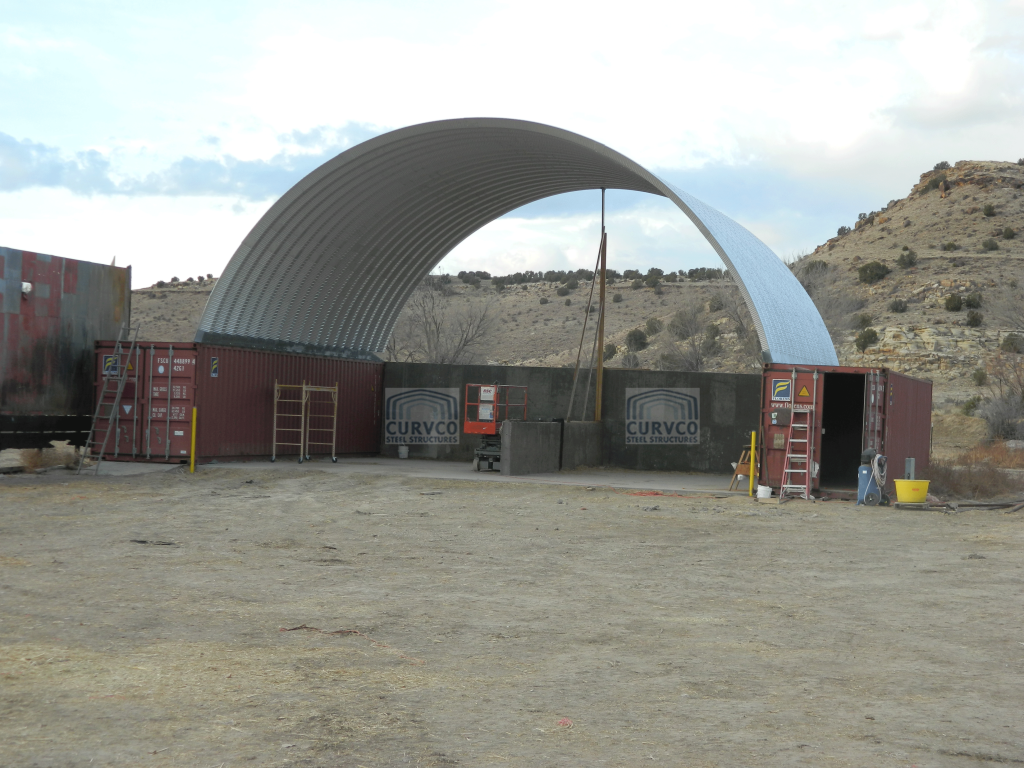 Shipping container roof kits are a low cost alternative to building a steel building with concrete foundation.
It has become increasingly popular within construction business to provide ample coverage.
Using the 40′ Containers, Brentwood was able to use the standard size of 30×40 to accomplish their storage needs while maintaining there goal of staying within budget.
Installation was made easy by our one size nut and bolt construction and easy-to-read manuals which lay out step-by-step how to connect the steel arches together to create the roof kit.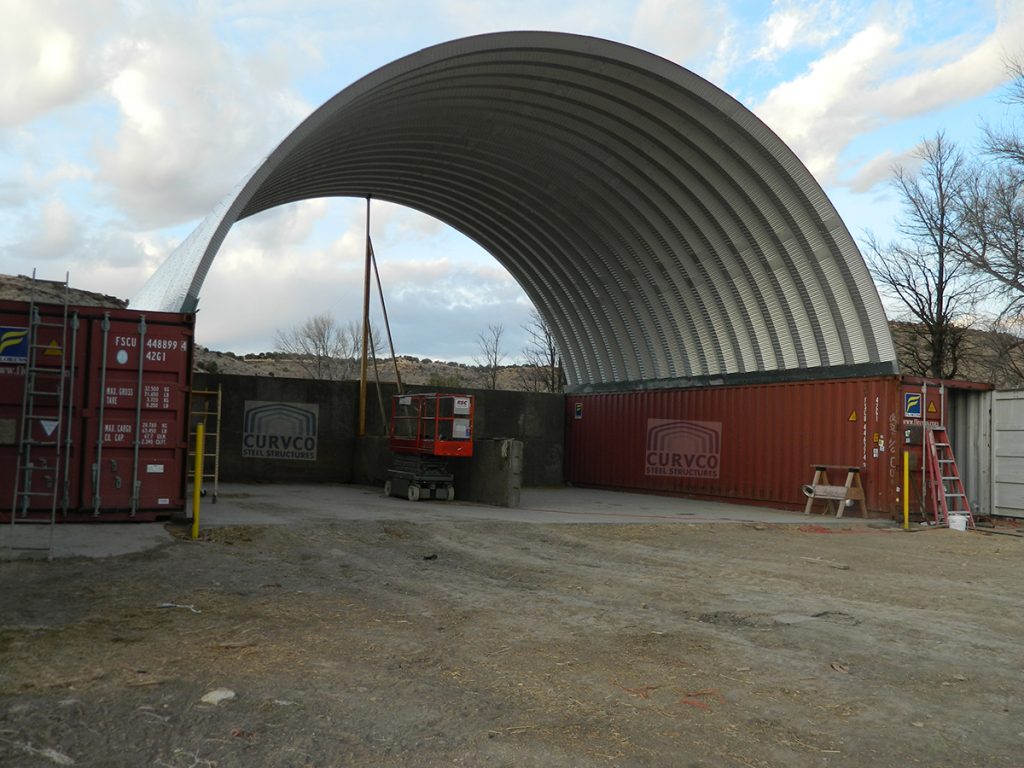 The Quonset Roof Kit reaches 14′ high plus the height of the containers which allows the city to easily move trucks in and out of the building.
These models can be further customized to include high or low profile options depending on what the application calls for.
We supply the customer with the metal plates that are bolted and/or welded to the top of the containers. The steel arches once assembled, connect to these plates.