The Most Durable Metal Buildings in Florida
Every year Curvco arch steel buildings make it through another round of wind-storms, flash floods, termite infestations and baking in the sun in Florida. Our metal buildings offer maximum protection against damage from 180 MPH hurricane force winds of FL while also protecting your valuables from thieves and vandals. Curvco provides the most affordable prefab garages and workshop buildings designed to last a lifetime at the best prices.
Florida Metal Garage Buildings
Florida Workshop Buildings
Florida Shipping Container Roofs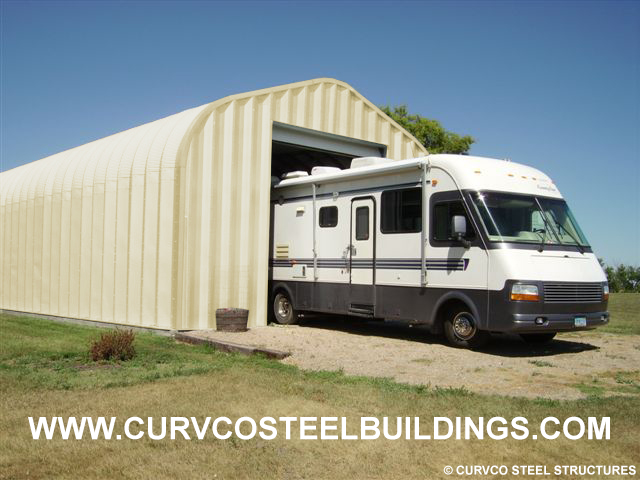 Curvco quonset style metal buildings are manufactured using heavy gauge Galvalume coated steel that is corrugated and punched right at our factory in Pittsburgh, PA . We have an office location in Palm Beach County Florida that you are welcome to visit along with our factory if you are ever up in steel town!
Choose from one of Curvco's three models depending on your taste and building needs. Our Q-Series is a traditional Quonset hut and offers maximum wind-protection along with being the most economical. For a taller sidewall while still shedding the wind extremely well, our S-Series has a strait run before the arch begins . For a more residential steel building look our P-Series has rounded edges and has a peaked roof and a 4/12 pitch.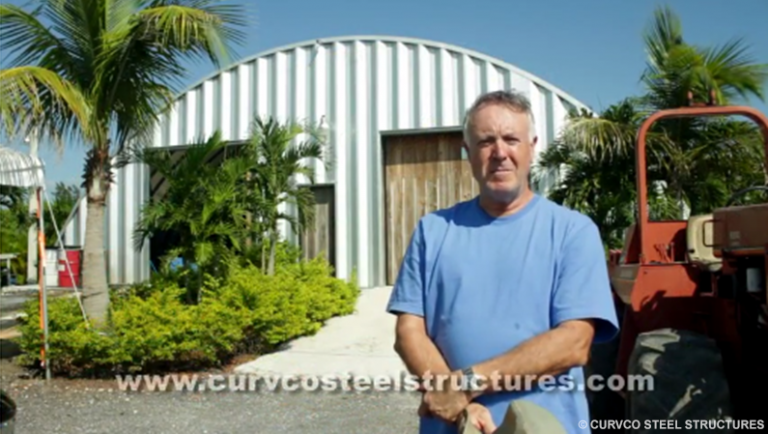 Over fifteen years ago, Jaime Angulo was searching for a way to protect his equipment in Miami from storms having survived hurricane Andrew and witnessing the devastating destruction all over Dade county. He looked at several different styles of construction before he decided on Curvco's arch style buildings. Jaime was amazed that we could manufacture a structure in 14 gauge steel. He was particularly concerned with projectiles that demolish walls during hurricanes and tornadoes. He opted for the Curvco Q-Series Quonset building kit as it is the best wind rated steel building in the world and he made the right choice as his building has made it through 150MPH + winds several times since it has been erected. We have delivered many buildings to our customers in Florida, some of our recently completed projects include Curvco prefab garage kits in Deland, Ocala and Naples, some farm buildings in Loxahatchee and an autobody shop in Punta Gorda.
Whether you need a metal garage in Florida, or a steel building for a workshop or to store RVs, boats, wave runners and household goods, a Curvco arch metal building is your best choice for strength, quality, ease of construction and the best price. Call us today at 1-800-748-7188 to speak with a building designer and get started on your project!