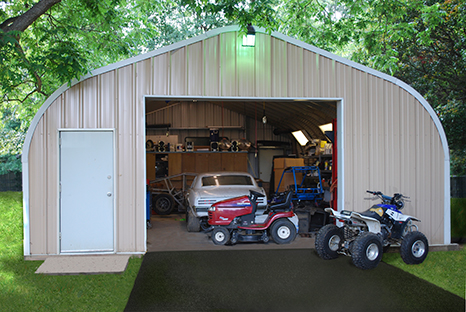 Our Quonset DIY Garage Kits are a cost-effective option for Businesses or private buyers looking to erect a metal garage without spending a fortune.
These kits are designed for the do-it-yourselfer who love to take on small building projects while being provided with the best quality American hardware and building components.
Our Quonset Garage prices are highly competitive and backed by a 40-year warranty on rust corrosion.
Each arch panel is made from galvalume which is extremely durable and strong against anything mother nature throws at it. Every Quonset garage kit comes with erection and foundation manuals which lay out exactly how to install your building at your jobsite. This detailed pictorial document can also help with hints, tips, suggestions and how to instructions which make the whole process a lot easier!
Quonset Metal Garages For Sale
Erecting a Quonset Garage Kit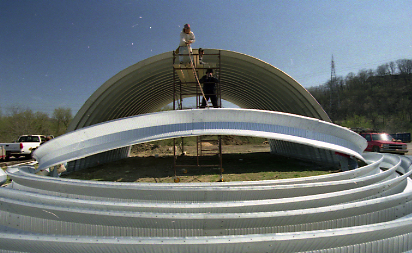 The process for erecting a Quonset garage kit is designed to be simple. When you receive the building components and are ready to build, lay the arch panels on the ground one after the other. Bolt the panels together using our one size-nut and bolt.
When the full arch is constructed, you are ready to start raising the arches into place. This can be accomplished by using a simple rope and ladder technique of attaching and pulling the arch up into place. One after the other the Quonset Garage Kit will take form.
Curvco Steel Buildings will provide you with erection manuals which make this whole process straightforward and simple and you can read more about it down below.
Which Quonset DIY Garage Kit is right for me?
Determine which quonset diy garage kit is right for you by identifying how you are going to use your building. Is this a Quonset Garage for simply housing vehicles that were previously left outside or are you interested in having some room to build a workshop area in the back with storage racks? It all depends on how you plan on using the interior space of the building.
Quonset Garage Kit packages can typically be manufactured faster and shipped immediately with no delay.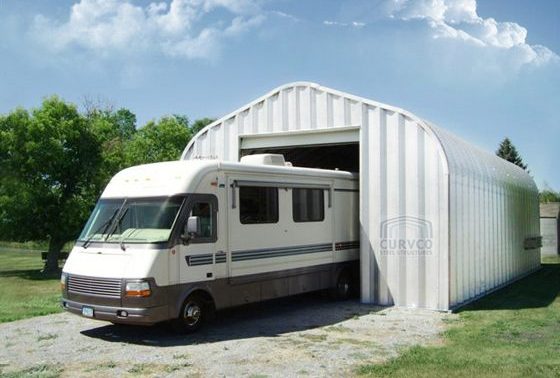 Quonset RV Storage Garage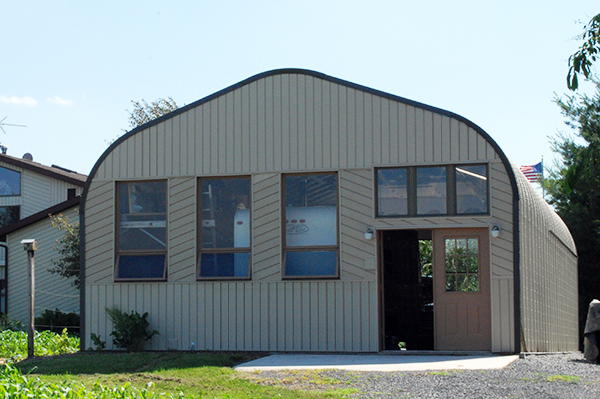 Quonset Workshop DIY Garage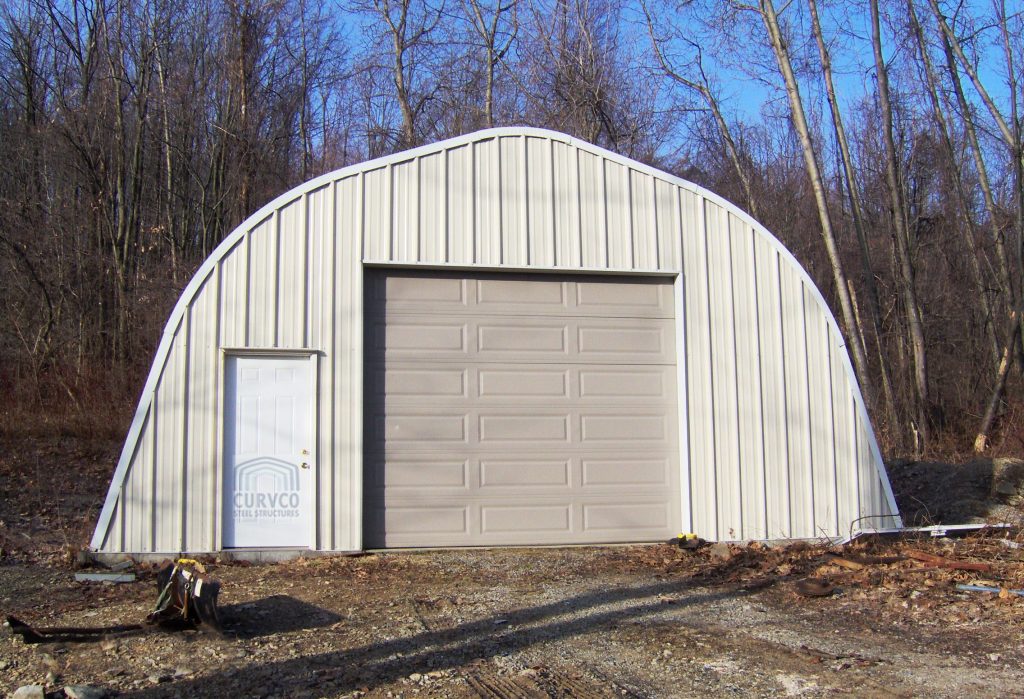 Quonset Backyard DIY Garage
Shipping and Delivering Quonset DIY Garage Kits
The entire building is compact and bundled in an easy-to-assemble kit which makes delivery and removal of the building off the truck quite easy. Another benefit of our Quonset DIY garage kits is that they can be shipped fast directly to your jobsite. (Speak to a building specialist about our fast delivery times!)
Curvco is focused on maintaining its reputation of providing excellent customer service. We spend the time to double-check the orders with the customer so that we don't encounter any delivery issues or delays. A 30-day grace period once the building has been received allows for the customer to take his/her time identifying parts, preparing for installation and in a rare case, reaching out to the factory for any missing or damaged parts. Although this occurrence rarely happens, we like to be thorough in making sure the customer receives everything they have ordered.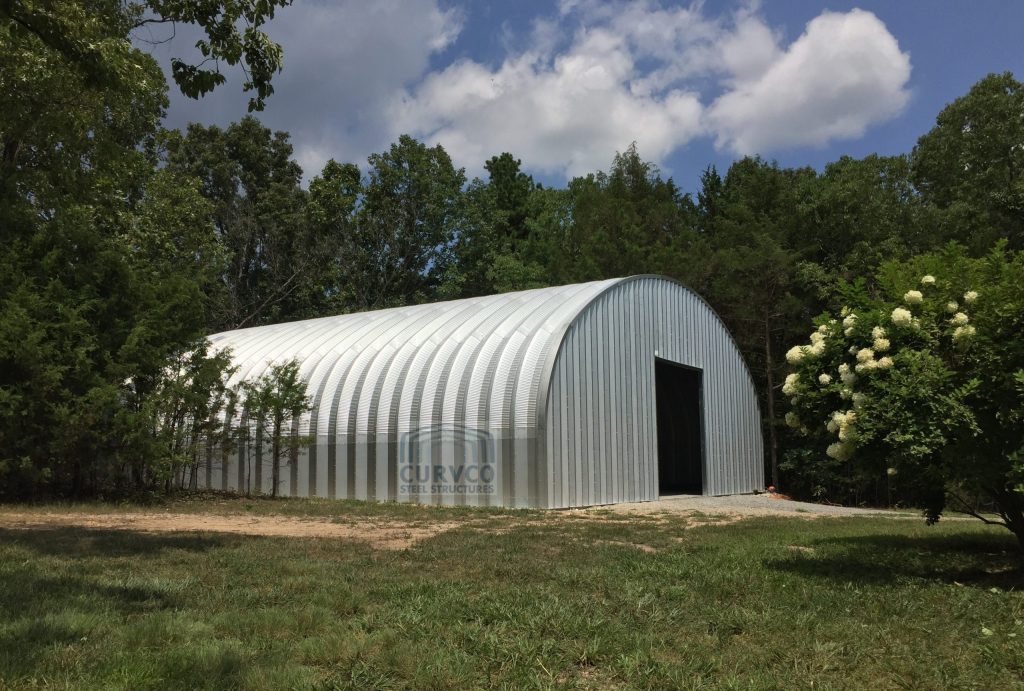 Quonset Farm DIY Garage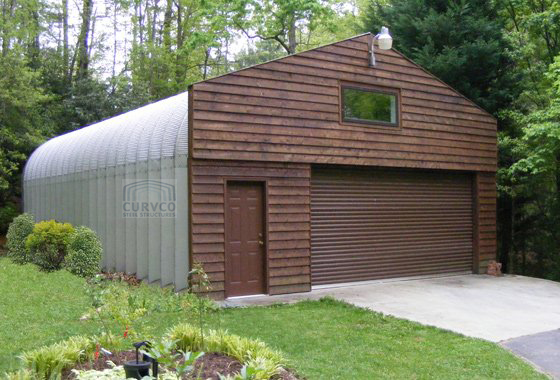 Quonset Residential DIY Garage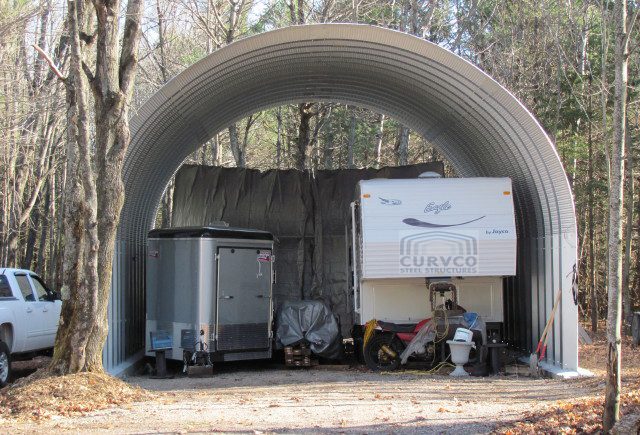 Quonset DIY RV Cover Garage
Quonset Building Kits for Hurricane Rated Areas
The best part about these Quonset building kits for Hurricane rated areas is they withstand up to 170 MPH winds which is perfect for areas like Florida, Georgia and Texas. We offer Quonset kits in heavy gauge steel ranging from 22 gauge (standard) to 14 Gauge. If permitting services are required from your county building department, we can help you with that process for an additional charge.
With over 38 years of experience in the metal building industry, we have helped thousands of customers into a Quonset garage that works best for them in there geographic location. Double checking and making sure that every building shipped meets or exceeds the counties local building codes ensuring you get an American Made steel building that is durable and strong against all of the elements.