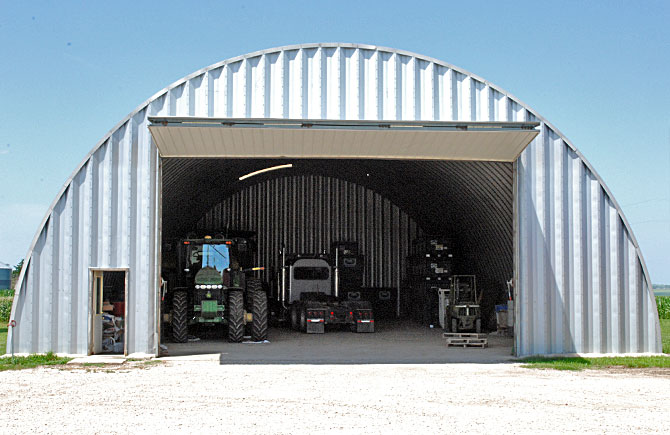 A Curvco Farm Building maximizes storage space while maintaining its low price at the most economical cost available.
Quonsets are ideal for protecting crops, livestock and other agricultural applications. Every building is pre-engineered and prefabricated to save you time and money.
Our simple do-it-yourself design allows for these structures to be erected quickly on your property or farm.
Curvco Steel features some of the most common farm buildings for sale, sizes and offers to low-cost solutions to your everyday storage problems. They can be utilized for equipment storage or to be used as a farm storage shed for housing fertilizers, corn or hay. 
With a wide variety of customizable features, our Farm Buildings featured below will help you when choosing a Quonset for farming storage. Make use of the 100% clear span design for any farm building use as there are no beams, posts or obstructions in the way. 
How can I use my Quonset Farm Building?
Listed below are some examples of how you can use the Quonset Farm Building:
Get a custom online quote on a Steel Quonset Hut Or call 800-748-7188 about available specials in inventory that can be shipped immediately factory direct to your site!
Quonset Farm Storage Buildings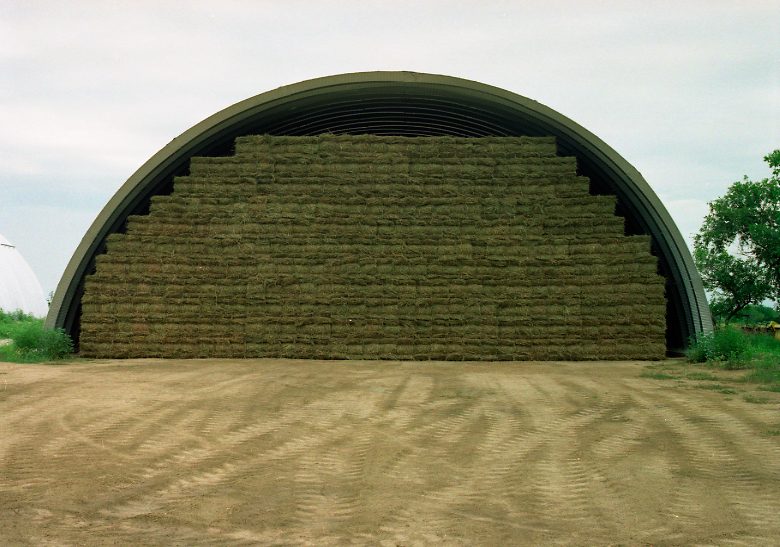 The high profile design of the Farm Storage Quonset Building are ideal for sheltering either square or circular hay bales. These Quonsets can be built in heavy gauges with deep corrugated panels engineered for strength which protects your assets.
The ends of the arch building can be fully customized by either building your own custom endwalls yourself or by having Curvco supply your farm building with double slider doors which make driving your machinery in and out, much easier.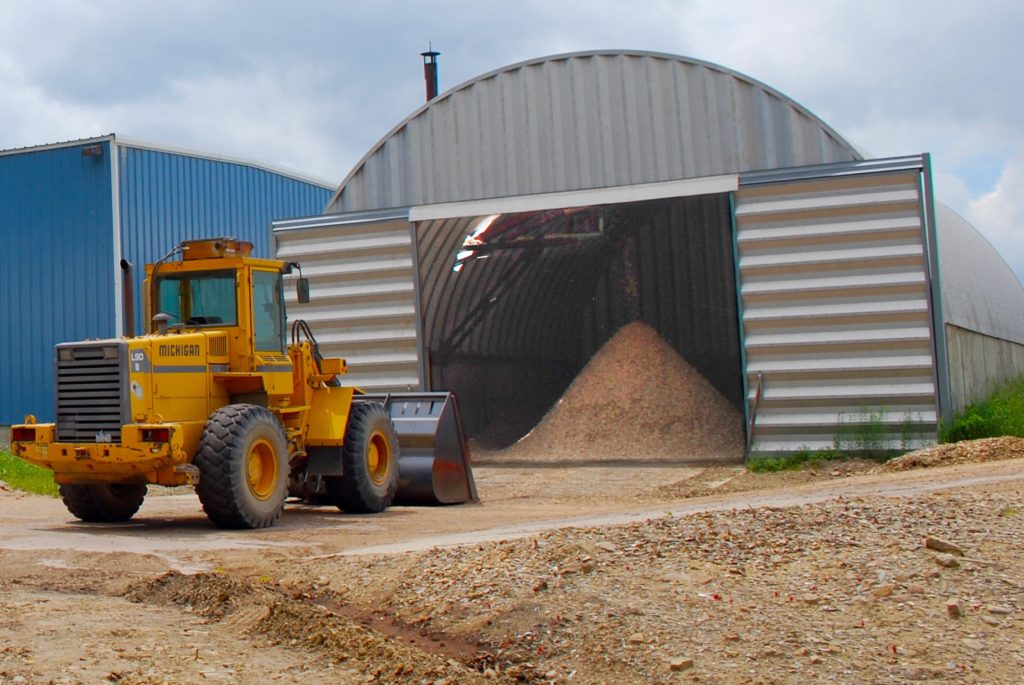 Curvco can design your building for low cost potato, grain and corn storage with aeration and conveyor systems. This can significantly help during the production phases by greatly reducing the amount of time transporting food.
Our Galvalume steel comes with a 40 year warranty against rust & corrosion backed by the US steel mill. These Quonset Farm Buildings require little to no maintenance, upkeep, painting, replacements ect.
Open Ended Quonset Farm Buildings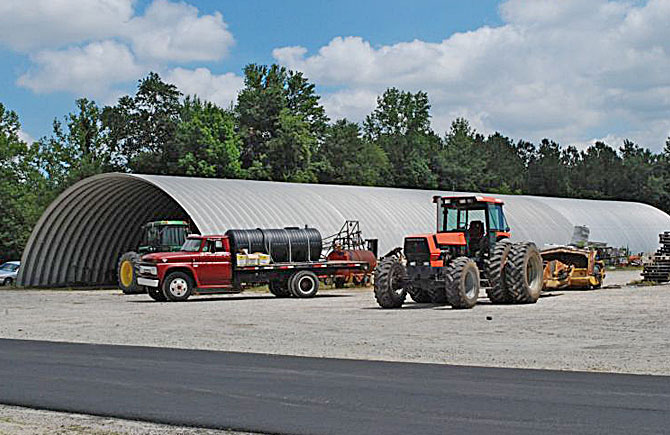 Since every Quonset Farm Building can be customized, erecting this structure without ends offer great savings and advantages for certain farming applications. Conserving the funding set aside for new farm projects is most important when budgeting for storage space and commodity storage.
When a building is ordered without ends, this does not affect the buildings structural integrity and when the time is right, can be installed at a later date.
Open ended Quonset Farm Buildings allow for critical ventilation which prevents methane fires from igniting from tightly packed bales of hay. Open ends are also useful for pulling in equipment with extremely wide attachments or planters without time consuming adjustment or disconnections. This can also be accomplished by installing our double slider doors on the front and/or back sides of the building.