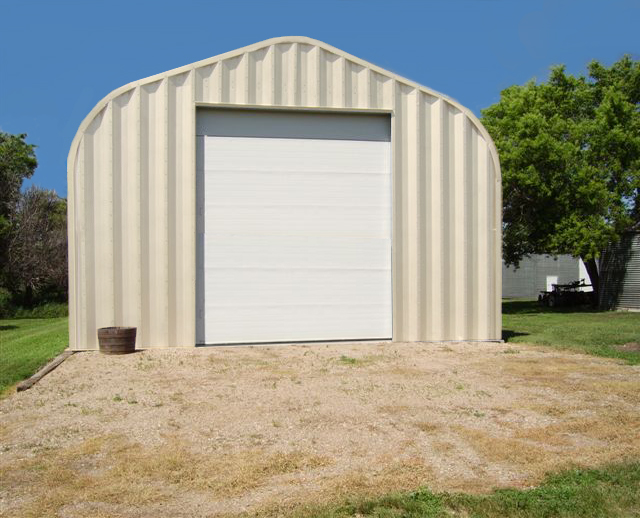 Curvco Steel Buildings' design and materials make them the perfect Green building. Our steel buildings are manufactured using only 100% steel and meet the definition of sustainable building materials as they are 100% recyclable at the end of their useful life. Since they are not depleting a natural resource like wood construction does, Curvco arch buildings limit their impact on the environment.
Energy Star® approved Galvalume
The Galvalume steel used in a Curvco steel structure is Energy Star® approved. It carries an Energy Star® reflectivity rating that allows it to qualify for LEED ratings points for certain models in specific applications. By using Galvalume steel which is highly reflective, Curvco buildings do not contribute to the negative "heat island effect" which causes buildings to heat up the area around them. This also lessens the effect of our buildings on the environment.
Get a custom online quote on a green steel building now!
Or call 800-748-7188 about energy effecient buildings that may be eligible for tax credits and benefit the environment
Since every Curvco metal building comes with a 40-year warranty against rust, they require little or no maintenance over their useful life. This means few natural resources are required to maintain or repair the building over time. Arch steel buildings are the most cost efficient form of construction with the lowest drain on environment resources.
Green Metal Building and Accessories
Curvco accessories save energy and the environment. There are many accessories and features of a Curvco building that enhance their Green appeal. Wind powered turbine vents are used to economically ventilate and cool the structures. Solar panels or photovoltaic film systems can also easily be adapted to Curvco buildings for power generation. When used as a roof system water catchment channels can be fitted along each wall to serve as a gutter to capture rainwater for drinking and other uses. Skylights that save electricity can be used on the roof to take advantage of the natural sunlight, saving energy expense.
When all the features are considered in a Curvco Green steel building it is easy to see they leave a very small environmental footprint. Call us today at (800) 748-7188 and let us show you how a Green quonset steel building from Curvco can be extremely affordable and help the environment at the same time.