Curvco Steel Structures sets the standard when it comes to
High Quality, Fast Delivery & Simple Construction
Our Pre-Engineered arch steel buildings are popular with government agencies for sand and salt storage, large equipment storage, maintenance and repair facilities and canopy roofs for Conex shipping Containers.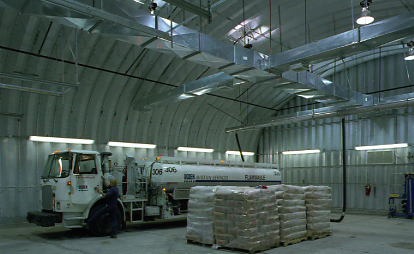 Solution to meet all your space requirements
Curvco buildings offer exceptional durability for a wide range of applications, are entirely maintenance-free, and come with an impressive 40-year warranty. Our kits are simple nut and bolt construction designed with the Do-It-Yourselfer in mind and save thousands off of construction labor. Curvco buildings are manufactured out of extremely heavy gauge steel (14-22 gauge) they are designed to withstand the harsh and abusive environments that Mother Nature has to offer. Every Curvco building is designed to meet both heavy snow conditions and hurricane strength winds.

Equipment Storage Buildings
Curvco Steel Buildings have no roof trusses, beams or posts, there are no obstructions caused by framing in our buildings. This allows the full use of the height of the building for large equipment storage such as tractors and trucks. They are available for quick delivery in many sizes and are uniquely designed for fast assembly.
Salt & Sand Storage Buildings
Curvco sand and salt storage buildings offers the most efficient and economical solution when used as bulk storage. Curvco Steel Buildings allow for fast construction and is perfectly suited for protecting your valuable materials from the harsh environment. Our Buildings are compact easy to assemble and can easily withstand harsh weather conditions and able to handle both heavy snow and wind loads. We have sold many public works and road maintenance agencies have used our sand and salt storage buildings all over America since the early 80's. Our simple to construct, budget friendly sand and salt storage buildings are ideal for schools, various departments of transportation and much more. Our buildings are the perfect solution to protect all your sand and salt storage needs from the harsh environment and limit chemical runoff into the water table or acquifers.
Maintenance & Repair Garages
Curvco maintenance and repair kits are the ideal economical solution for all your needs. We offer a durable low cost do-it-yourself alternative and many sizes. Our buildings can be customized the way you need them and are able to ship immediately if you need to meet a quick deadline. Get out of working in the rain and protect your tools.
Container Roof Cover Systems
Curvco Steel buildings are the perfect solution for creating roof tops for Conex containers. Many companies are using shipping containers to create either permanent or temporary storage space. This is easy to accomplish with Curvco structures by adding a roof between two or more shipping containers. Metal roofs can be used to create that much needed additional space. They can be designed to be portable and/or moveable. Our buildings can also easily be mounted to concrete walls for a roof system or pre-existing slab. If a custom size is required our in-house engineering department will custom design one to meet your needs.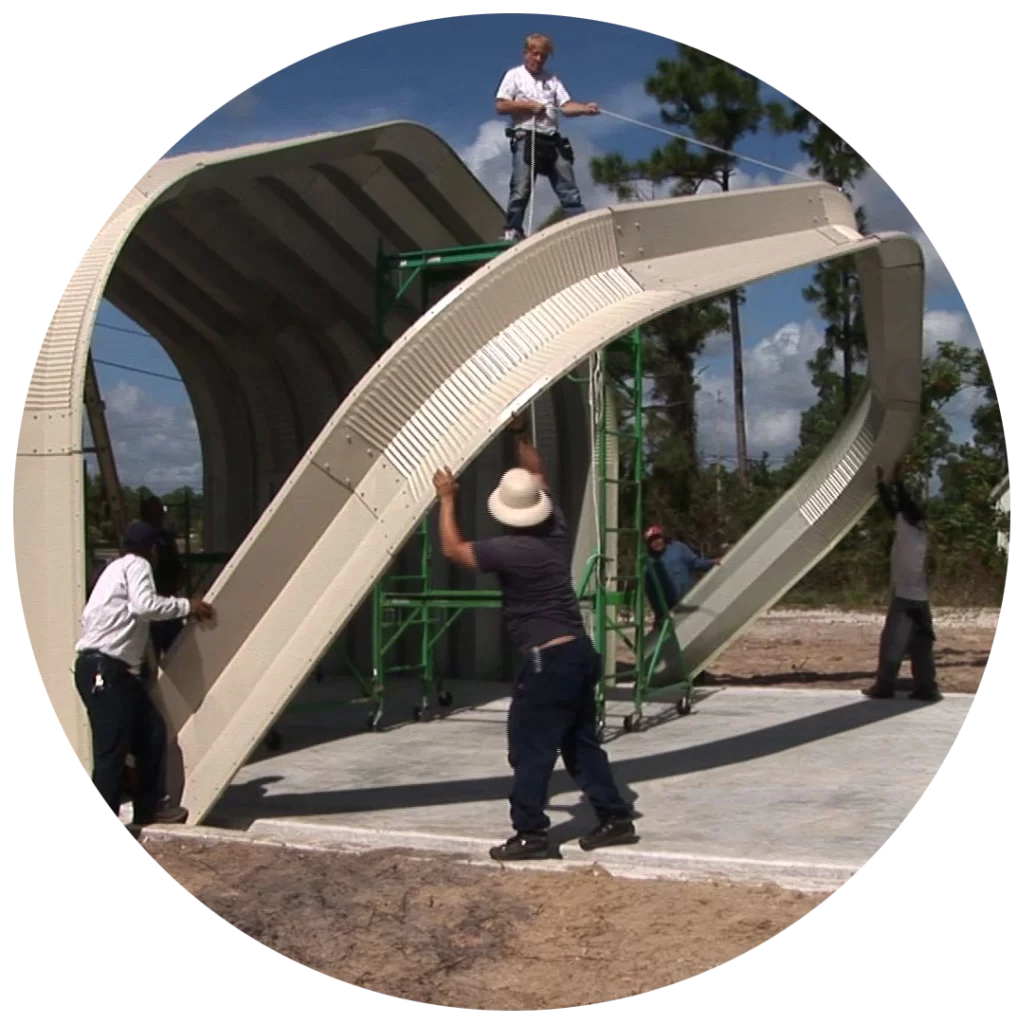 Curvco Steel Buildings are totally prefabricated, preformed, and predrilled. Steel Workshop Building and equipment storage models can be easily put up without special equipment or cranes and come with a simple easy to read assembly manual. With the help of just three friends, you can construct your dream workshop over the course of a single weekend. A Curvco DIY steel building kit is very cost-effective because our construction costs are as much as 40% less than conventional building construction.
customized to satisfy each individual need
Each arch metal building type features the open clearspan design and is available in various widths and unlimited lengths.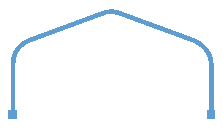 The P-Model features a pitched roof for traditional appearance and structural integrity.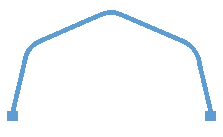 The G-Series features a pitch roof gambrel style for great aesthetics and structural strength. S-Model features a super-straight wall design for efficient space usage with superior strength. The  Curvco Q-Model features a full arch design  for great structural strength.
Our prefab building kit prices offer huge savings when compared to other steel structures. You can save as much as 40% off of traditional construction with Curvco's simple, fast DIY design. Prices Starting from $5.50 per sq ft, 30×40, 40×60, 50×100, 70×200.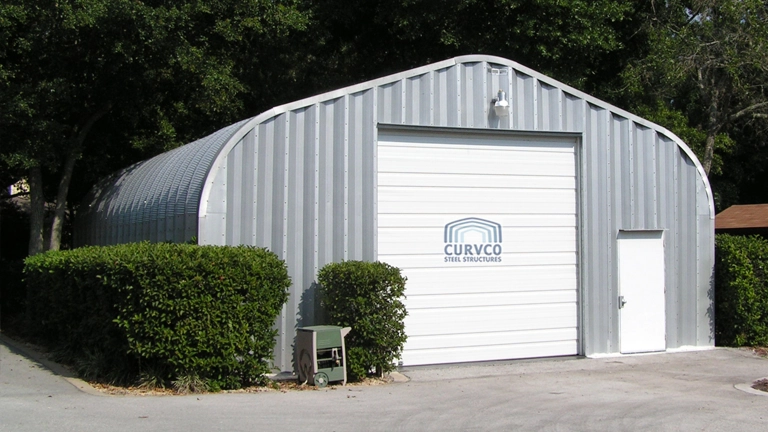 30x40 Metal Arch Building
Backed by a 40-year warranty and featuring all necessary hardware and easy assembly instructions, this building offers unbeatable quality.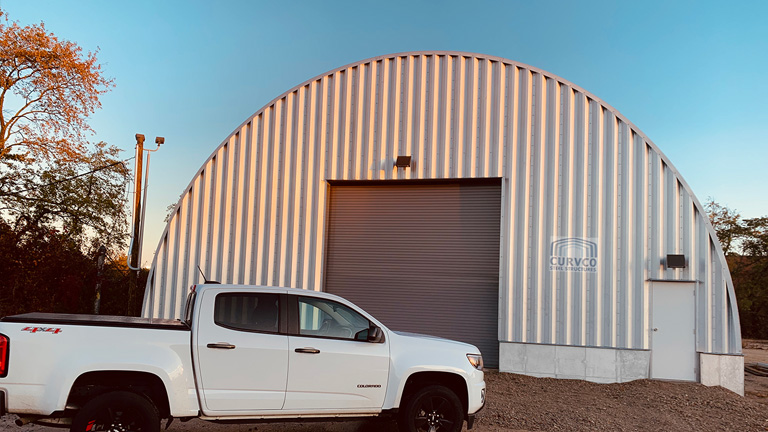 40x60 Metal Arch Building
A durable and versatile structure designed with a Galvalume roof system and constructed from 100% certified USA steel.
50x100 Metal Arch Building
Crafted from 100% certified USA steel with Galvalume construction, a 40-year warranty, and hassle-free assembly, makes it the perfect solution for your space needs.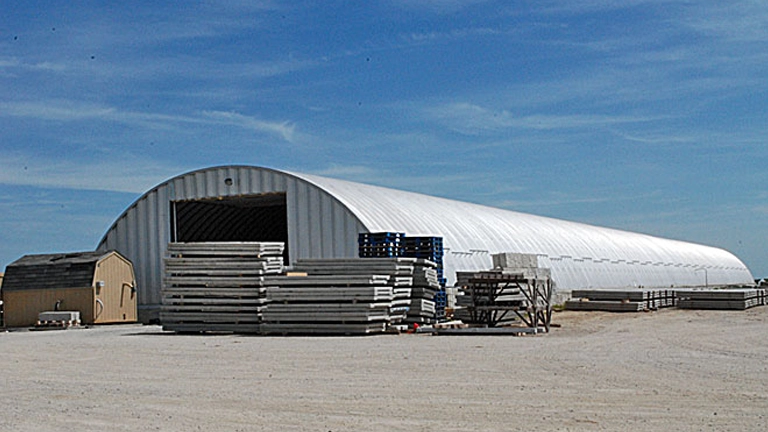 60x200 Metal Arch Building
A hassle-free solution for your space requirements, designed for durability and functionality. Crafted from high-quality Galvalume steel with a 40-year warranty.